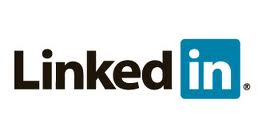 LinkedIn is a great platform for networking. It gives you access to all sorts of people, but you have to make the right impression if you want to get noticed.
How many times have you received this standard connection request?
"I'd like to add you to my professional network."
Really? Why? Who are you? Do I know you?
It raises more questions than it answers.
Of course, you'll only be sending invites to connect to people you actually know (won't you?), so take a bit of time and write them a personalised message. After all, they may have met you at a networking event, but it's fair to say they would have met a number of people there so they can't be expected to remember everyone.
Make it personal
To make your request personal you'll have to do it from your PC or laptop. I don't believe the option is available through the LinkedIn app.
First of all make sure your LinkedIn profile shows a professional photo of you.
Then start your request with a greeting bearing the recipient's name (spelt correctly).
Tell them how you know them. Perhaps you met at an event, have mutual acquaintances, or follow each other on Twitter.
Once you've done that tell them why you want to connect with them followed by a short description about what you do.
Finish it off with a bit of flattery about their work (not so much that it's creepy or embarrassing) and sign off in a friendly way.
It does't take long to do and it will make your request stand out from all the other standard ones they get.
So remember, if you want to make an impact and some valuable connections, put in the effort to make it personal.