Meet Dave,
He's a Suffolk wedding photographer.
Photography is his passion; he's a natural with people but he has one fatal flaw. Something so dangerous it could potentially destroy his business. Something so terrifying it often keeps him awake at night because he knows that one day it could mean the end of his photography business.
Oh my God! What on earth could it be?
It is something so dastardly it affects numerous small businesses every day – not just wedding photographers. It could even effect you!
Tell me!
The thing that keeps Dave awake at night is his roller-coaster marketing.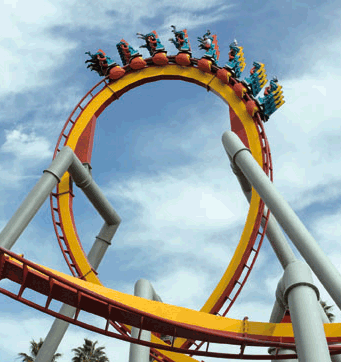 Every small business experiences it to some degree. You see Dave has had a busy summer – every weekend he was doing wedding photography. In fact he was so busy he'd taken his eye of his marketing. He had no systems in place to contact past customers and he didn't provide a newsletter. But Dave wasn't worried – he had a full diary this year.
But then Dave looked towards next year. Oh dear.
Normally by now Dave would have 30 or more weddings already booked – so far he had 10. The wedding fair season was fast approaching but that wasn't going to generate enough leads. He had a website – a real flashy little number full of photos and graphics.
"But it looks great" said Dave
"It does," I agreed, "but Google doesn't look at pictures."
There lies the problem. His website looked very pretty but no one could find it. He had two choices – pay for an expensive pay per click campaign or do some serious work on his website to get Google to notice him.
Content is the key. Even if you work within a very visual industry (such as wedding photography) you still need great quality, keyword rich website copywriting on your website.
You see, you have to remember who is going to be looking at your website. It is your readers that you have to draw in. Yes, they will want to see your photographs, but they also want to know what you are going to do for them – what sets you apart from all the other wedding photograhers?
The only way they'll discover that is through your words. Talk to them, don't just tell them how wonderful you are. Put their needs first – if you were looking for a wedding photographer what would you want to know?