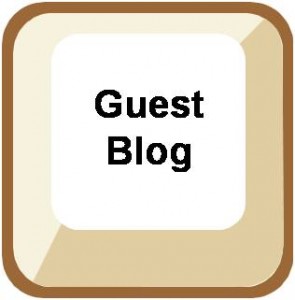 A good product review can contain information on any product or service, giving potential customers the confidence to purchase those products and obtain those services. Customers read reviews and testimonials to get the facts they need before working with a company. So how can you guarantee that your future customers are getting the information they need about your company?
Build Trust
Customers want to know they are purchasing a quality product and that they will be receiving the best customer service available. They read product reviews in search of proof of factual and proven information that can help them with their purchasing decision. Knowing exactly what other clients have experienced with a company gives them the necessary background information on what to expect from that company's products and services. For example, if you are writing a review for online creative writing schools, be sure to include information on course materials as well as additional resources such as financial aid services.
Your product review page should do more than provide general information on your products and services. Make sure that you give future customers personal experiences, preferably by including high quality and well-written product testimonials received from your other customers and partners. Readers will be more likely to trust your product review when it provides extensive information on all facets of the company.
Be Unbiased
Although the goal of your product review is to provide potential customers with positive information about your products and services, refrain from only including the advantages. A one-sided review can decrease the credibility of the product and cause suspicion about the company in general. When you include any possible disadvantages of the product in your review, your readers will consider you to be a trustworthy information source. Be unbiased, but make sure to highlight the advantages of the product and include disadvantages that do not have huge consequences. Customers will use your advice to purchase the product you reviewed if the advantages outweigh the disadvantages.
Use Spell-Check
Correct grammar, punctuation and spelling adds credibility to your product review and helps ensure that the review converts readers into new customers. A product review that is void of typos proves to the reader that it was written by an educated and reliable individual, giving the reader the confidence to become a customer.
Be sure to recognize common mistakes such as the difference between "its" and "it's" and when to use "your" or "you're." Proper punctuation placement is also important to maintaining credibility in your product reviews. Know when it is appropriate to use a comma and when a period should be used to avoid run-on sentences. Write your product review in a Word document or other template if you have difficulty with spelling – never submit a review without proofreading it first.
Keep Writing Product Reviews
One positive review can lead to an increase in sales. However, the more positive reviews that are posted online, the more likely your sales are going to increase. Having multiple positive reviews about your products gives potential customers even more background information about the quality of your products and services. Consistent positive reviews prove that you have a reliable company that manufactures high-quality products, which will help build your client list and increase your sales.
David Murton has been helping companies build and maintain their online relationships with customers since 2006. He is also a professional writer and blogger, with a particular interest in the open source Drupal platform. On a more personal note, David is an avid piano and accordion player, drawn especially to music of the classical and romantic periods.
The author's views are entirely his own and may not reflect the views of FreelanceCopywritersBlog.com. If you are interested in producing a Guest Post for this blog, please get in touch with your ideas.