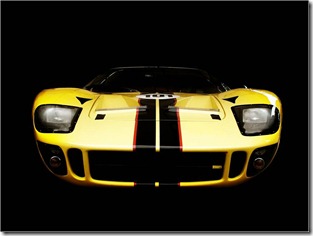 If you're a bit of a petrol head, I bet the sound of a V8 racing past gets your spine tingling. There's something very special about that throaty roar.
Normally coupled with a sleek body, gorgeous good looks (yes, I'm still talking about the car) and sumptuous interior, its all your boy-hood (or girl-hood) dreams come true.
A car without one is simply, well a car – just your usual run of the mill banger to get you from A to B.
Is your website a Ferrari or an old banger?
Ask any website designer what pattern a typical visit to their website follows and they'll tell you:

Basically, a visitor will land on their home page, click through to see examples on their portfolio page and then either get in touch, or go elsewhere.
Why does this happen?
Because many people's main concern is still the aesthetics of their website. They want it to look slick and sexy. They want flash and loads of images and graphics that look pretty. In other words, they want a Ferrari.
But if this is your main focus when looking for a new website, you'll probably end up with an old banger.
Don't get stuck in the scrap yard
You might think a gorgeous looking website can't fail to sell. You'd be wrong.
A gorgeous looking website on a web designer's portfolio will sell. But if you try and use it to sell your products, on its own it will fail.
Despite the huge amounts of information on the web about search engine optimisation, many people are still not doing it, or doing it badly.
A fabulous looking website is like a Ferrari without an engine – it's useless. The engine of your website comes in two forms – its content and links.
The web copy on your site has to be:
SEO friendly
Compelling
Relevant
Interesting
Benefits driven
Unique
A tall order if you're writing it yourself. If you're serious about getting the SEO copy right on your website, hire an SEO copywriter to write it for you.
But make sure you chose wisely – beware the copywriter who talks about keyword density or who doesn't know what an H1 heading is or who can't explain the significance of a Page Title.
Don't forget the links
Getting your on-page SEO right is a great start, but then you have to work on your linking strategy.
Google adores one way back links – they are links you get from other websites to yours. There are numerous services out there who claim to be able to build thousands of links for you overnight (practically). But be careful – the best links are those that are from sites relevant to your industry. The most effective way to link build is to do it yourself through article directories (e.g. ezinearticles) and using web 2.0 properties such as Squidoo.
Organic is good for you
You might decide that you want to go pay per click rather than battling with SEO. If you have a large marketing budget then go for it. But if you're not lucky enough to have bottomless pockets, organic search results really are the best way to market your business today.
The days of consumers turning to the Yellow Pages or local press ads are disappearing fast. Today, even for local searches, people are turning to the internet.
Don't forget, one advantage the search results have over the Yellow Pages is, if you have one or more search results on page one, you're pushing your competitors off the front page and onto page 2!
So don't forget – a great looking website won't sell your products. Relevant, interesting copy will.