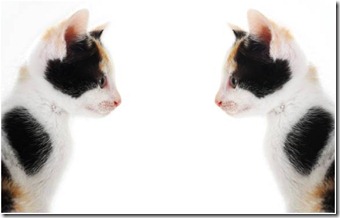 More and more businesses are moving to the internet. But that can cause an issue over web copy.
Many companies sell products made by other manufacturers. But they aren't going to be that manufacturers only outlet online. So, you then have the situation where you have several websites selling the same products.
There's nothing wrong with a bit of healthy competition, but there is the issue of duplicate content to worry about.
Most manufacturers will produce standard 'blurb' to accompany their product. This will go into details such as how it's made, main uses, features etc., – you know the kind of thing.
But the problem is that many businesses simply use this standard sales message on their websites too. The result is the same content written in several different places on the web which can seriously damage their search engine results.
So how do you get around this problem?
Well, you'll either have to get to grips with SEO or hire a good SEO copywriter to write fresh, original content for you.
Yes, copywriters write for a living, but that doesn't mean they are also mind-readers.
If you want great copy, you have to give a detailed brief identifying exactly what you want. Sometimes people are surprised at the level of information a copywriter needs. But let me ask you something – if you were having a new kitchen fitted would you just point the fitter to your kitchen and leave him to it, or would you pick out the units you wanted, show him where they were to go and decide on a colour scheme?
So, for every product you sell, your copywriter will need the following information:
What the product is
What is its major benefit?
What evidence do you have to back this up?
What variations does it have (size, colour, shape, speed etc.)
Are there any reasons why someone wouldn't buy from you?
What are its main features?
What makes this product better than its competitors?
What objections might your reader have to buying this product?
Then they'll require information such as:
What are the primary key phrases you're targeting on this page?
What are the secondary key phrases?
What is your brand personality?/What tone do you want to convey in the copy?
What do you want your reader to do after reading this page (call you, go to order page, email you…)
Depending on the product, your copywriter may well have other questions to ask.
The key is, whenever you are commissioning a copywriter to write for you, (whether it's SEO web copy, brochure content, a newsletter etc.) always provide them with loads of information.
When they provide you with a requisition document to assess the project, make sure you answer all their questions as fully as possible. This will give them a better chance of hitting it right first time.
Remember, a copywriter if a professional writer, not a mind reader.