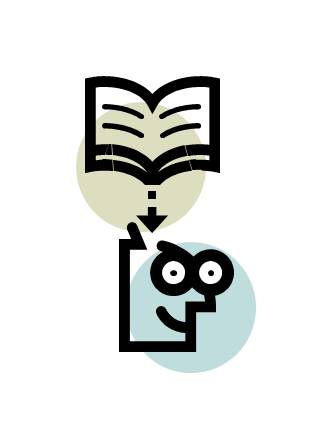 When it comes to putting a piece of copy together many people end up staring at a blank screen not really knowing where to start.
They may pour hours into creating a suitable headline, but then come to a grinding halt.
Just think back to your school days. Remember those English lessons spent in a cramped class room? What did your teacher tell you were the 3 most important elements of a story?
The beginning
The middle
The end
Well, producing a piece of sales writing is exactly the same.
Tie the body of your copy to your headline
If your headline led with a benefit, get that in your copy first:
Headline: "Miracle Clean gets all stains out first time – guaranteed!"
Copy: "Fed up with washing and re-washing clothes because those stubborn stains won't come out? Well now's the time to take action…"
A bit of a corny example, but you get the idea.
Start at the beginning
The beginning of your copy should state a problem that needs to be solved (just like in the above example). This shows your reader exactly what you are talking about and gives purpose to your writing.
The other way of starting is with something pleasurable and desirable – especially if you are selling a product that will make the user more attractive, wealthier etc.
Now for the filling
So you have a strong headline, a great beginning that has drawn your reader in – now you just need a convincing middle.
This is where you introduce the product/service you are offering which will overcome the problem faced by your reader or provide them with the benefit you have talked about (i.e. when your headline was about a product that would give pleasure – making you look more youthful, making you wealthier etc.)
So if we look at the washing powder example again it would go something like:
"Now you can remove all stains first time with Miracle Clean. Second washes and cupboards of extra products will become a thing of the past. Now all you need is one product for ultra clean laundry every time."
The end of the road
The ending of your copy is where you bring your reader into the story.
Also known as the call to action it is probably one of the most important aspects of any piece of copywriting. It should be commanding – tell your reader exactly what they have to do:
"Get your free sample of Miracle Clean now by calling xxxxxxxxx"
So there you go – copywriting is just like story telling. By following the traditional story format you will be able to create compelling copy.
Sally Ormond, Freelance Copywriter – Briar Copywriting