You hear it all the time: if you want to sell you have to engage with your customers; your content must engage your customers; or your blogs must be engaging.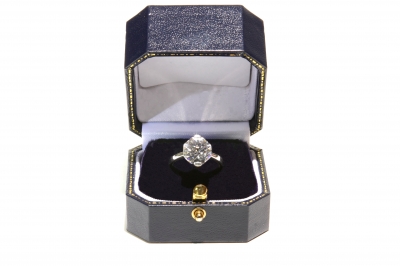 OK, I get it. My writing must be engaging, but what exactly does that mean?
Well there are 2 types of content: that which asks the reader to take an action (sign up, buy now, click on a link); and the type that encourages interaction, comments and social sharing.
That second type of content is the engaging one because it starts a conversation.
How to write engaging content
Before you can learn how to write engaging content for your blog, you must first take some time out to understand what it is your audience wants.
After all, if you don't give them stuff they're interested in they're not going to spend time reading it. And if they're not reading it they won't comment on it, share it, like it or anything else.
So, if you've set up your blog as a thinly veiled cover for lead and sales generation, you're in trouble because your readers aren't stupid and they won't keep coming back to read your content.
Your writing has to give them what they want – that means ideas, great information, tips and hints, in fact anything that will start a conversation and give them something for nothing.
Types of engaging content
Although you can generate a lot of traffic by writing top tens of this and top tips for that, they don't tend to be the posts that generate the engagement you want.
Having said that it doesn't mean you shouldn't use them, just don't use them exclusively. You must mix them up with other types of content.
Try writing opinion pieces, but be genuine. Don't be afraid to speak your mind. Yes, you might offend some people, but others will be inspired by your honesty and respond to you with their own thoughts. If they do – bingo – a conversation has started.
Believe it or not, people do actually want to know about what you think, especially if you're seen as an expert in your field. They'll keep coming back for your opinions and, because you're being open and honest, they'll feel your blog is a safe place to air their views too.
The conversations will grow, the sharing will increase and before you know it you've got a shed load of engaging content.
So, if you want traffic and just traffic go for top lists and tips. If you want engaging copy that is shared, commented on and keeps bringing people back, write questioning posts and opinion pieces.
Author: Sally Ormond, copywriter at Briar Copywriting, blogger, tweeter and wine lover.
Image courtesy of FreeDigitalPhotos/Graeme Weatherston