When you think of copywriting services, what springs to mind?
Web copy – newsletters – direct mail – brochures – press releases – articles – blogs – white papers…
Some businesses spend a lot of money hiring freelance copywriters, but they don't consider doing the same for their email copywriting needs.
Why?
The customers won't want those emails unless they're well written. And if they don't want them, they'll just unsubscribe and then they'll be gone – forever.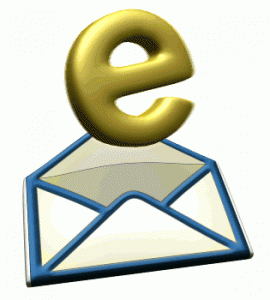 Having good email copywriting will help your business in the long run, so here are a few tips.
Tell them what to do next
This is vital no matter what form your copywriting takes, but rather than a strong request for a direct action, you require something a bit more gentle. The more information you reveal in your email, the less response you're going to get. You want your readers to get just a taste of what you're offering, so they'll click on your link instead of the delete key. But it still has to be specific enough so the recipient will take action.
Avoid the Spam
You may not be writing Pulitzer Prize novels but you must still pay attention to spelling and punctuation because nothing turns off a reader more than silly typos. You also need to avoid spam filters so watch out for phrases like "risk free" and "order now."
Don't go it alone

These very simple steps will help you have more success with your email marketing, but don't consider getting your freelance copywriter to do the work for you. Your business is well worth the investment, particularly when it comes to excellent email copywriting. Besides, using the services of the same copywriter for your marketing materials will also generate a consistant voice which will help generate a feeling of trust and credibility in the eyes of your customers.