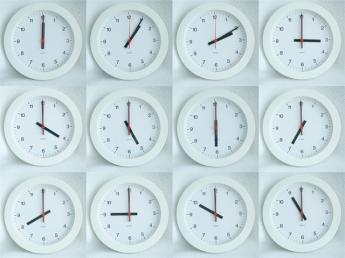 Running a freelance business is great…most of the time.
The pluses include:
No more 9 to 5
No boss breathing down your neck
You get to choose your working hours
You can run your business in a way that suits you
Of course, any freelancer also knows that what that really means is:
You can end up working a lot more than just 9 to 5

You have no boss so the buck stops with you
You have to work the hours your workload dictates
You're the only one in your business so you have to be Jack of all trades
From an employees perspective freelancers have an easy life, but we know that's not always true – especially in the early days.
One of the toughest bits of freelancing is finding a constant stream of clients.
The freelancer's workload is notorious: one minute you're up to your eye balls the next tumble weed is rolling through your office because work as dried up.
What can be done?
Can anything be done, or is that just part of being a freelancer?
Client churn is a natural part business. When you're busy everything's rosy, but you tend to be so busy you let your marketing slide. As a consequence, once your project is complete there's nothing to follow it up with.
Where do clients come from?
Everyone has a favourite way of attracting clients:
Website traffic

Through blogging and article marketing
Social media
Networking
A lot of freelancers tend to put all their eggs in one basket, either relying on Google, or relying on local networking events.
The problem is when Google changes its algorithms your rankings are likely to take a hit, causing a reduction in traffic and therefore enquiries. With local networking, you're limiting your audience and may find it tough to find a fresh pool of clients.
What's the most effective way to find clients?
Using a mixture of methods.
Ahem – existing clients?
True – your existing and past clients are also a rich source of work. Plus, because they've already worked with you, they're warm leads.
Staying in touch with your past clients is a great way to generate new work. You never know when they're going to need you again, so drop them a line every month and keep them in the loop about new projects you're involved with or new services you're offering.
Notice I said stay in touch? That doesn't mean emailing them every month asking for work. Send them useful information and tips to keep your relationship with them alive – don't beg.
Maintaining a constant workflow in the world of the freelancer is essential, but difficult to achieve. Even with the best systems in place you're likely to see peaks and troughs, but by getting organised and maintaining contact with past clients you'll have the best possible chance of a constant income.
Author – Sally Ormond, Briar Copywriting Ltd