You've probably heard by now that Facebook is introducing the clickable hashtag (#).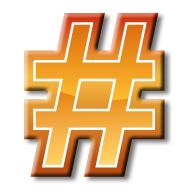 Many see it as getting in on Twitter's act, but will it really add value to Facebook users?
One thing's for sure it will definitely help advertisers. With an already highly targeted marketing facility, Facebook advertisers will be able to use the hashtags the find hotspots of user activity around specific events and topics.
As for normal users of the social media platform, well they will be able to find out what their friends think about a trending topic and can group comments together on the same topic simply by typing a hashtag alongside a keyword.
This is what Facebook's Greg Lindley had to say:
"Every day, hundreds of millions of people use Facebook to share their thoughts on big moments happening all around them. Whether it's talking about a favorite television show, cheering on a hometown sports team or engaging with friends during a breaking news event—people on Facebook connect with their friends about what's taking place all over the world. To date, there has not been a simple way to see the larger view of what's happening or what people are talking about. To bring these conversations more to the forefront, we will be rolling out a series of features that surface some of the interesting discussions people are having about public events, people, and topics. As a first step, we are beginning to roll out hashtags on Facebook." (Facebook newsroom)
You can search for hashtags using the search bar at the top of the Facebook home page. They will also tie into those from other sites such as Instagram, Tumblr, Pinterest and Twitter.
So what do you think?
Have Facebook just copied Twitter, or do you think the hashtag will be a valuable addition to its functionality?
Leave a comment below and let us know what you think.