Search engine optimisation is one of those marketing techniques that changes more often than a teenage girl trying to work out what to wear on a night out.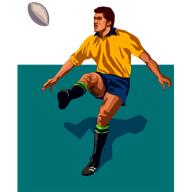 You're told one thing, then Google adjusts its algorithms and then you have to do something else.
Because of that SEO marketers tend to fall into one of two categories: those who continue to do what they've always done and begin to see their website's fall, and those who embrace new techniques and flourish.
This post is aimed at the die-hards who believe that the old techniques are the best even if they are no longer working.
Here are 4 old techniques that should be shown the door. So if you're still doing any of these, stop right now.
1. Keyword density
Wash your mouth out with soap.
All your content should be written naturally and with the reader in mind – not the search engines.
It's hard to believe that there are still people out there fixated by the number of times a word or phrase should be repeated within their content. If you're writing about a specific subject, the keyword (i.e. the topic) will be naturally introduced into your writing without you being obsessed by inserting it into every nook and cranny you can find.
As soon as you start to think about search engines you lose the ability to write naturally so cast them from your mind and forget about keyword density.
2. Press releases
Another firm favourite is writing press releases for absolutely everything and blasting them out to umpteen online outlets.
On the face of it you may think that's fine, as it will generate loads of backlinks for you. But the problem is that the press releases aren't newsworthy and can damage your reputation just as a poorly written piece of content can.
That's not to say you shouldn't write press releases, just make sure you only issue them for a real news story.
3. Spinning
Once upon a time, marketers thought it a great idea to write one article and then stick it through some spinning software to generate umpteen versions of it that were then blasted across numerous article sites.
The result was a lot of very bad articles.
Although that type of article marketing is a no-no, you can still write great, unique content and publish it to grow your reputation as an expert in your field.
4. Meta Tags
In this instance I'm talking about keyword Meta tags. They are meaningless and about as much use as a chocolate teapot, so don't use them.
If you are using any of these 'techniques' stop right now.
Author:
Sally Ormond, copywriter, tweeter and MD at Briar Copywriting Ltd.