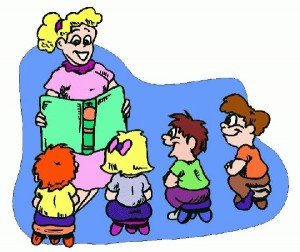 If you look back through the history books, you will see that the telling of stories has been a part of our culture for centuries. It was the way information was passed from person to person before the advent of today's technology.
We have all grown up listening to stories – fiction as bedtime stories or fact from stories told to us about the 'olden days' by our Grandparents. The human race is preconditioned to listen to stories, which is why freelance copywriters exploit this fact in their sales writing?
I don't mean 'Once upon a time…' stories – you wouldn't be much of a copywriter if that was how you began every sales message (although I dare say there may be occasions when that could be very effective). But if you can incorporate a story within your copy, it will strike a chord with your reader who then will be unable to resist reading it.
How to incorporate a story
For a sales letter, you can easily don your storyteller's hat in this way:
Dear Mrs Gregory,
Like you, Dorothy Jones found she was having difficulty in coming up with original material for her sales literature. She spent hours of her time trying to create something fresh and interesting. Then she came across Briar Copywriting. They were fantastic and, from her brief, produced a new and compelling brochure. Sales and enquiries have now increased…
If you are writing webcopy you can use a similar technique but your story would be in the form of a case study. By its very nature, it is already a story.
No matter what type of writing you are incorporating your story into, you must keep its content and subject matter relevant.
Sally Ormond
This series of posts was inspired by the writing of Andy Maslen, copywriter (the link takes you to Andy's Amazon page where you can find his range of excellent copywriting books) and his book 'Write to Sell' (Chapter 11).