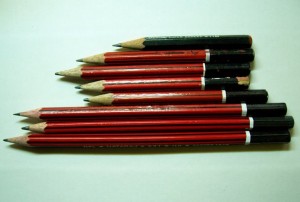 Every writer, at one time or another, has been in the position where their creativity flows unchecked. They can't stop writing. In certain circumstances that is great, but at other times it can be dangerous leading to 'over-written' copy.
But to be an expert freelance copywriter you have to learn that it isn't all about being short, snappy and to the point. Sometimes the copy needs to be fairly lengthy. The trick is learning when which one is appropriate.
If your brief calls for short and snappy you have to be ruthless and cut your copy to the bone. There is no room for creative flair – your copy must be concise and to the point.
Quite often long copy is called for when writing for the direct mail market – believe it or not, people to actually read those long press ads that you see and those multi-page sales letters.
One famous example of long copy in press advertising was an ad for Merrill Lynch. It took up a whole page in the New York Times – seven columns, tiny type, no pictures and a total of 6,540 words! Guess what? It drew in 10,000 requests for a booklet mentioned towards the end of the ad*.
What can we learn from this? Well, in short, what matters the most is how interesting your copy is to the reader NOT its length. No matter how long your copy, if it isn't interesting no one is going to read it. And if no one reads it, it isn't going to sell. And if it doesn't sell, your client will go out and find a new copywriter.
There is one golden rule to remember though when writing long copy (and short for that matter) – always plan, plan, plan. If you don't you will turn off your reader and they will be lost forever.
*Write to Sell – The Ultimate Guide to Great Copywriting, Andy Maslen (p.81) – Link takes you to Andy's Amazon page where you can find all his excellent books on copywriting