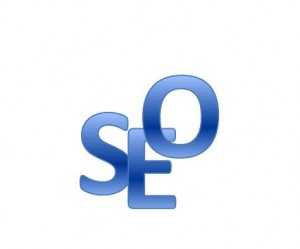 Yes, I've returned to my favourite topic – good old search engine optimisation.
What makes me so qualified to talk about it?
Am I an SEO expert? – No.
But, I am a great SEO Copywriter – what makes me so sure? Well, that could have something to do with my website appearing on the front page of Google for the term copywriter which is incredibly competitive (getting on for 7 million search results) as well as several of my other keywords.
OK, that's my credentials out the way, so let's get back to the subject in hand.
Writing content that is search engine friendly involves far more than stringing a bunch of words together which include your keywords. Below are 7 things you have to know about SEO content if yours is going to work:
1. The importance of content
Writing great content shouldn't just be about rankings. If that is what you hone in on, you'll end up writing drivel. Your content has to be interesting and relevant because not only do you want it to rank well in the search results, you also want other people to link to your site and share its information.  And we're not just talking about web copy here, it's also things like articles and blog posts too. These back links are very important to your SEO strategy so attracting them is vital.
Obviously when writing your content you will have to include your keywords, but do it in a natural way. Don't cram your copy with  them or have them so concentrated it makes it impossible to read. Read your copy out loud, if you find you're falling over yourself because you have so many keywords, cut them back or re-write it so they are more naturally spaced. Readability is everything.
2. Attention grabbing
Headlines are a great way to grab your readers attention. You obviously want them to be relevant to your copy, but don't just write decriptive headlines. Think of yourself as a journalist. How would they create a sensational headline to make your reader want to learn more? Try to come up with something that will really capture their imagination and, of course, make sure your primary keyword is in there too.
3. Bionic bio
When you write articles, blog posts or directory submissions, you will be asked for a biography. Again make this as interesting as you can and make sure your keyword is in there.
4. META
META descriptions are often overlooked. They never seem to be thought of as important. But they are. If you are unsure what a META description is, it's basically 150 characters that are used to describe your content. Include your keywords so your reader can instantly see whether your content is going to be relevant to them or not. Although this may not necessarily directly contribute to your SEO, it will help direct readers to your website.
5. Layout
Just as you would take time to make sure your business letters are laid out correctly, spend the same amount of time ensuring your web copy, articles and blogs are laid out effectively. Lots of white space make them more appealing to the eye and easier to read. Headings and sub headings should be used to attract attention and direct readers through your text. When you use headings, make sure you use the correct tags and in a hierarchical order. H1 tags are your main headings; your sub headings should be H2 etc. And of course, always use your keywords where possible within the headings.
6. Be original
Coming up with continuous and original copy isn't easy and the temptation to recycle is great. But don't – unless you want to fall foul of Google's duplicate content trap, make sure all your content is original. That's not just your web copy, articles and blog posts, but also directory submissions, biographies and profiles. It is a lot of work but well worth it.
7. Pretty pictures
Finally I want to look at pictures. Images are always a great way to enhance your copy. But make sure the images are relevant to your content and that you have the right to use them. Many people over look the SEO potential of images. The ALT tag is very important as it gives you another opportunity to include your keyword within your site. But make sure the description you use is relevant to the image.
Why do you need to know this?
Many people believe SEO is all down to keywords and content. In part it is, but your SEO strategy should encompass so much more. You have to think about readability, links, images as well as the navigability of your website (for humans and search engine spiders).
Too many companies are still spending thousands on websites without giving a thought to its content. Yes a well designed site is important, but it is the words within it that will do the hard work for your rankings, attract traffic and convert those visitors into paying customers.
If you think SEO copywriting is an expense you can do without, you may as well think customers are an unnecessary annoyance. Investing in well written SEO copywriting is vital for the success of your online marketing.
It won't be cheap but it will make a huge difference to your bottom line.
Sally Ormond is an international SEO Copywriter. She has worked with numerous companies (SMEs to Blue Chip Companies) from a broad range of industries to create eye-catching SEO website copy that attracts a targeted audience and converts them to buying customers. Find out how you can benefit from her experience by getting in touch today.