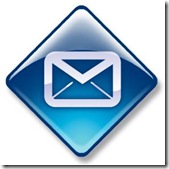 If you are using email marketing as part of your internet marketing campaign – well done.
It is probably one of the fastest, easiest and most productive forms of marketing when used in conjunction with an in-house mailing list.
The best way to get your new subscribers to warm to you, is to welcome them when they sign up.
Sounds obvious, doesn't it? So why are so many of you failing to do it?
As soon as someone signs up, they should receive a welcome email from you. This serves several purposes:
Your email welcome
Branding
Make sure your welcome email is branded in line with your company's personality. Sending out the email immediately after sign up will mean your company name will be fresh in your new subscribers mind. Seeing an email with your livery will ensure they recognise it, welcome it and (with a bit of luck), read it.
Value
It should also add value to your new relationship. Thank them for signing up and restate the benefits in doing so. Even though they've probably read these there's no harm in reiterating them.
This is also a great opportunity to thank them by including a special offer. Perhaps a money off coupon, free report or something along those lines. This will show that you value their subscription.
Expectations
Your subscribers will want to know what they've signed up for. Although this would have been covered at the sign up point, it's good practice to tell them again. Let them know what they'll get from you and how often.
Cross promotions
If you are a business that has more than one mailing list, this is a prime opportunity to offer your other newsletters. But make sure you ask them to opt-in to the other lists, you can't just add them.
Technical bits
Of course, to ensure your email is fully compliant, you must also ensure it contains features such as:
an opt-out link
your company's physical mailing address
a link to your email preference centre (if relevant)
refer a friend link
a link back to your website.
Ask them
This is also a great time to ask them what they are looking for. Not only will this show you as a caring company that listens to its subscribers, but it will also give you a valuable insight into what people want to read.
Sending a welcome email is your chance to set out exactly what your readers will get and an opportunity to discover what they want to read.
Start your relationship off on the right foot and they are likely to remain a subscriber longer. And, retention is the name of game.
Sally Ormond – freelance copywriter