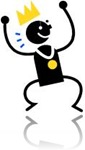 Search engine optimisation – everyone knows the phrase, most people know what it is, some people think they know how to do it.
But only a few can do SEO.
By 'do SEO' I mean perform the miracle that is SEO copywriting. It is probably one of the hardest disciplines to master as you are effectively writing for two different audiences at the same time.
In the green corner we have your customers – real life, living and breathing people who you've got to convince if you want them to buy your product.
And in the red corner, the search engines – mystical algorithms you have to convince that your website is relevant to the search terms your customers are using.
What SEO is really all about?
In a previous post I looked at what SEO is really all about and that why keyword density is a thing of the past.
We've all seen dreadful copy on websites that is stuffed with keywords. The result is something that looks nasty, reads terribly and that won't sell anything.
There are some people out there who maintain you can't have well written, readable SEO copy.
Why not?
Copy that is written naturally and that engages with your customers is going to contain your keywords. But not so many that it renders the whole website unreadable. They will be present in sufficient numbers to help your organic rankings and provide relevant, interesting copy for your readers.
The truth is that SEO and great copy go hand in hand – don't let anyone else try to tell you otherwise.
I stumbled upon this video which makes this point perfectly. It was put together by Ian Lurie of Conversation Marketing. It's well worth watching so sit back, grab a cuppa and be enlightened.