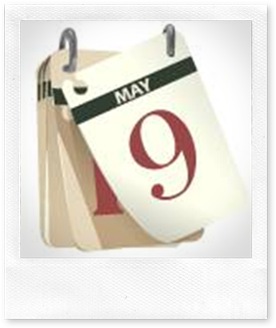 The best time to send your email can depend on a number of factors:
who your audience is
what your content is
why you're sending the email…
The best way to discover the optimum time and day is through asking your recipients and trial and error.
A general rule of thumb
This 'general rule of thumb' is the one I work from. You may have different ideas to me and experiences. If you do please comment below because I'd love to hear your take on this subject.
Generally I send out my emails during the working week. Not everyone is a workaholic (says she as she types this on a Sunday afternoon), so I always avoid sending out business communications such as email marketing at the weekend.
I find the best days are Tuesday, Wednesday or Thursday, with Tuesday and Thursday being my preferred days.
Why not Monday?
Look at your Monday – what are you normally doing? It's the first day back in the office after the weekend. You'll probably spend the day finishing off last weeks jobs before you even start looking through your new batch of emails.
If you do get to your emails I bet you just give them a cursory glance and pick our the most important ones. Considering how much work you have to get through that week, you'll probably also delete those which you won't have time to look at – i.e. the newsletters! (this is where it pays to spend extra time working on your eye-catching headline).
Why not Friday?
The same kind of thing as above – you're now winding down for the weekend trying to finish off those last minute jobs that landed on your desk at lunchtime. You don't have time for newsletters and marketing emails now and you definitely don't want to see them on Monday morning so they end up being deleted.
Tuesday and Thursday then
In my experience, Tuesday and Thursday are the best days. Why? Who knows – perhaps you're more into your stride by then or you have more time on those days. But it seems to work for me.
Remember though, there is only one way to really discover the optimum time to send your communications and that's by testing. Try it and test it – who knows you may come up with  completely different results to me.
Everyone's market is different so testing is the only way to determine what will really work for you. But it's also important to keep testing. Different times of year could return different results.
Sally Ormond – freelance copywriter