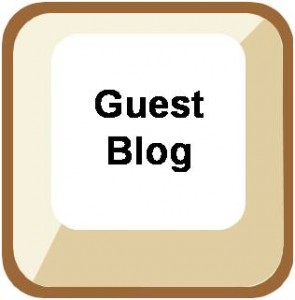 Copywriting is the key to a successful blog. Stale, insipid and repetitive content will kill business. Fresh, insightful, path-breaking and paradigm defining content will attract traffic to a blog like nothing else. Fortunately there are enough high quality freelance content creators whose services can be utilized.
Blogs are critical tools used by websites. These can be written on a regular and consistent basis to help promote a business or a personal message. Blogging in fact is the most important SEO tool. The addition of fresh original content indicates to the search engines that a site is contemporary and evolving. Sites that lag on this front are relegated to the back of the queue.
The importance of SEO to the process of content creation is crucial, especially for new sites because this is the only way that search engines get to know about the thrust of the site till the time there are enough back-links in place. Using the services of a good copywriter is the best way to have your site filled with SEO content, that not only provides for a good search position, but also satisfiers the visitor compelling him or her to go for the product or service being promoted by the site.
The demand for copywriting is tremendous and there is not a better way than blogging to propagate one's cause. A blog can help one showcase one's content creation ability on a regular basis and have direct interaction with one's clients. Typically a copywriter will write on what he or she is most conversant with. But it is good to focus on a few core areas, so that the blogging establishes the person's credentials in those particular areas.
Blogging today is easily amongst the most powerful media today. It can reach out to one's target audiences in ways not possible with conventional media. It can establish a blogger as an industry authority or thought leader and have traffic queuing up to the site. The most important part of a blog is how unique and original it can be. It has to be distinct and distinguishable from the others.
Moreover search engines have an affinity to blogs. This is because of the freshness and large size of the content; the fact that there are regular additions and feedback often accompanied by links to their favorite post on your blog. The advantages of hiring professional copywriters are many. One can have amazing content up on one's site without ever having to write a word. Professional blog writers understand the world of blogs and are up to date with latest styles and trends. What they provide is complete blog management, rather than plain blog writing.
Moreover blog copywriters do thorough research on every blog post, so as to come up with content of the top drawer. There is a degree of consistency in their writing, and there is no possibility of a slip up by them, and therefore one will never have an adverse impact on one's blog. Blog copywriters have the advantage of being able to come up with high quality writing on a range of subjects. To top it all blog copywriters have a strategy and their writing is always focused and target audience oriented.
If the intention of any business enterprise is to send targeted traffic to one's website, so as to showcase its industry website, get the search engines interested and have excited customers queuing up for its products or services, it makes eminent sense to hire professional copywriters or content creators. Any company which is not blogging in this day and age does not belong in this day and age. Blogs are a tremendous medium for establishing one's credentials, informing the customers about the latest product or service offerings, sharing tips, and old fashioned bonding with people to let them know what an authority one is in a particular field. All in all a win win situation for everyone concerned.
This is a guest post written by the webmaster of the freelance blog www.freelancer-online.com