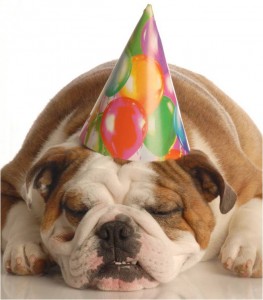 Whenever I speak to people about social media, the question as to whether or not you should automate your activities usually divides opinion.
There are those who believe that social media should never be automated because, after all, it's supposed to be a social activity.
And there are others who believe that, to be effective, you have to schedule updates so that there is a constant stream and therefore a constant presence.
My own personal view is that it shouldn't be automated, or at least not all of it.
The key to social media
I'm about to make a bold and obvious statement: Social media is about being social.
So if you don't like people then it isn't going to be for you.
It's all about listening, engaging and conversing. You can strike up a debate or offer help and advice. But if you automate it, you can't be reactive because you're not there.
Earlier I said not all your social media activities should be automated which would suggest that I'm not totally against it.
Normally when you see me tweet that means I am at my desk working and keeping an eye on the Twitterverse ready to drop in when something interesting pops up. But my blog posts automatically feed into my twitter account through RSS. Therefore when a new post is published an announcement is automatically sent out with a link to the post.
No one's home
If you automate 90% of your tweets you can't engage with others.
Just think about it for a moment. If you set up a load of tweets to be scheduled and one of your followers responds to one or asks a question, what impression of you will they have when you don't reply?
I'm not saying that your followers will expect an instant reply but an acknowledgement within an hour or so would be welcome.
Some people also tend to schedule the same tweets over and over. Even if you vary between half a dozen or so, it's going to get very repetitive and could lose you followers.
So I guess what I'm saying is, if you want to automate your social media activities keep it to a minimum.
To get the most out of it you need to listen and participate. Show your followers you are a real person and interested in what they have to say by engaging with them.
Have fun with it – after all it is meant to be social.
Have your say
How do you use social media?
Leave a comment and share your tips with us.
Sally Ormond – freelance copywriter, social media addict and blogger
Twitter – @sallyormond