Writing guest blogs or paying an SEO company to post guest blogs on your behalf used to be a popular SEO tactic, but according to Matt Cutts, Google is increasingly inclined to view guest blogging as 'spammy', which could have serious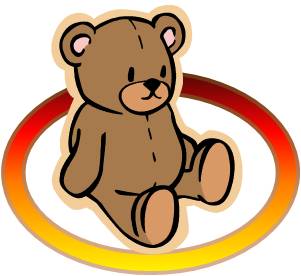 consequences for your business's website. However, despite the potential dangers guest blogging does still have enormous advantages—but only if you avoid the land mines.
Spamtastic
Several years ago, everyone and their dog was writing guest blogs and submitting them to websites all over the internet. Guest blogging was seen as respectable and it was fairly easy to find good quality websites willing to accept a guest blog. But what began life as a natural way of spreading the love soon evolved into something a lot less wholesome. Yes, posting guest blogs as a strategy caught on and before long web masters were sending out poorly written blogs containing numerous 'do-follow' links back to the home website with the intent of increasing that site's link profile.
Why Bother Guest Blogging At All?
Before you throw teddy out of the cot and decide that guest blogging is not worth your while, let me just say that it still does have a place in the greater scheme of things. You must be very careful about how you practice guest blogging, but if done well guest blogging is a very useful way of building a brand and increasing your exposure.
Write and They Will Come
Use guest blogging to establish yourself as an authoritative voice in your niche—if people read your blogs and think what you have to say is interesting, they will want to read more of your posts and are likely to go looking for you online. Guest blogging is also a useful way of building links within your community, which is important if you operate within a small niche. In other words, guest blogging needs to be viewed as a public relations exercise rather than an SEO strategy.
How NOT to do Guest Blogging
There is an art to guest blogging, particularly if you are using it for business purposes, so here are my tips for how NOT to make a mess of it.
The First Hurdle
It is surprisingly difficult to find blogs willing to take guests posts these days. A lot of blog owners have become wise to the problem of spam posts and are now extremely wary about accepting guest blogs from anyone they don't already know. That said, it isn't impossible, but to reduce the possibility of crashing and burning at the first hurdle, make sure you don't do any of the following:
Send a one-size-fits-all email pitch – Nobody likes to be the recipient of a generic email, so make sure you write a personal note indicating that you know the blog well and are familiar with its content.
Keep it short and sweet – There is little point writing umpteen pages of flattery in the hope that this will get your guest blog published. Most blog owners and web masters are busy people (just like you and I), so keep to the point and be business like and polite.
Do your research – Pitching a tech-related guest post to a blog devoted to relationships and dating is doomed to failure.
How to Write a Bad Guest Post
In the bad old days, you might have got away with submitting hundreds of poor quality guest posts to random blogs, but the SEO world has moved on and these days you need to smarten up your act if you want your guest blog to stand any chance of being accepted.
Read the blog guidelines – Make sure you check what the blog owner wants from a post. Does he accept links in the post body, or just in the bio? Get this wrong and you may as well forget it.
Quality is the key – Poorly written posts containing bad or irrelevant information will not pass muster in the current SEO climate. If you are an expert, write your own posts, or if you are paying someone else to write your content, make sure it is top quality.
Relevance – Guest posts need to be relevant to the blog they are written for.
Nofollow links – Google has indicated in the strongest terms that nofollow links are the only way forward. Ignore this advice at your peril!
SEO Companies and Guest Blogging
If you, like me, find that there are not enough hours in the day, you could be looking at employing an SEO company to promote your business. There is nothing wrong with this approach, but make sure the company you choose doesn't end up damaging you by using dodgy SEO practices to produce fast results. Always use an SEO company you can trust—bad ones will not have your best interests at heart and are more likely to adopt all or some of the bad practices I have discussed above.
Guest blogging isn't dead and buried just yet, but you do need to be careful when using it to build your company's reputation. And remember, the better quality articles you submit, the more likely it is that you will be invited back!
Author:
This post was written by Laura Ginn, owner of Ink Elves, a freelance writing company based in the UK.