Social media is immediate.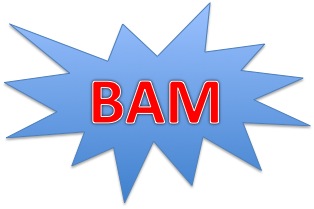 Once you've pressed send, your tweet, Facebook update or Google+ status shoots out into cyberspace to be read by your followers.
That's it – bam – your thoughts have slipped from your fingers and are out there for all to see.
Did you see that phrase?
"Your thoughts."
If you've outsourced your social media content how can you get your thoughts out there?
You have to be there to build a relationship
How many times have you been told social media is all about building relationships?
Lots?
So why have you ignored it and got someone else to do your thang for you?
To me it's like being asked to pitch for a new job and sending in someone else to do the selling for you.
Or going on a date, but sending someone else in your place.
If you're a small or medium sized business there's no reason why you should be passing the buck in this way.
You don't have to spend hours doing it; dipping in and out is fine. Plus, if you have the relevant apps on your smartphone, you can get hold of your alerts (when people contact you via social media) wherever you are, so you can make sure you respond quickly.
"But I need a constant presence"
Sure, you need to update and tweet regularly, but you don't have to be chained to your social media channels to do that. If you blog (what do I mean 'if', of course you do) make sure you set up a feed to each of your social platforms so once a new post is published all your followers get to hear about it.
Other than that, put something out there when you want to. There are no hard and fast rule that says 'thou must tweet 20 times a day,' tweet when you want to tweet.
When it comes to interacting with others, during your breaks have a quick peek at your feeds to see what people are saying. Set up lists so it's easy to find those you want to follow and engage with. Then, when they post something, you can easily pick it up and start a conversation.
It all comes down to relationship building and you can't that if you're not the one doing the talking.
You know your business better than anyone. There's no great mystery to what makes a good tweet or update, so when you have something to say, or you want to comment on something in the news, say it, don't waste your money paying someone else to do it for you.
Doing your own social media updates will make sure your personality shines through and that's what your followers want. They want to see the real you, they want to get to know you and they want to know interact with you.
Stop paying that retainer and start chatting.