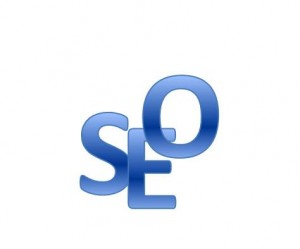 When you think search engine optimisation, what is the first thing that pops into your head?
Keywords
SEO copywriting
Title tags
Headings and subheadings
Yes, they are all very important SEO factors but for the on screen part of your strategy.  There's a whole lot more that has to go on behind the scenes.
Off screen SEO is a vital part of your SEO strategy and has to work in conjunction with your on screen antics.
What are the off screen factors?
When thinking off screen you are looking at things such as:
Website
This has to be built by someone who knows what they are doing. A well designed structure and easily crawled and navigable site will do wonders for your SEO.
Links
These are vitally important. Every inbound link you get is like a vote for your website. And the more votes you get, the more Google will love you.
You can generate links from blogs, article marketing and directory submissions (e.g. DMOZ.org). But don't just gather links from high ranking sites. Although a link from a site with a PR of 4 or higher is worth a lot, you need to mix in some lower ranked sites too.
The most effective inbound links are those where you have used your targeted keywords within the anchor text link. So, for example, if I wanted to generate a link back to my main website (Briar Copywriting) I would use an anchor text link similar to this:
"Copywriting, and especially the art of SEO copywriting, is essential to not only attract visitors to your website but also to generate and maintain great rankings within the search engines."
Just remember that link building is something that should be done constantly.
Social media
You may have noticed that Google is using social media results in its SERPs these days. But more than that, social media activity will help you develop online communities. These people will talk about you and promote you to others and so drive more traffic to your website.
This is also the same for forums. Taking part in discussions will not only generate links to your website but it will get your name known.
For more information about SEO, take a look at Google's own SEO starter guide for invaluable hints and tips on how to create an online presence that really works.