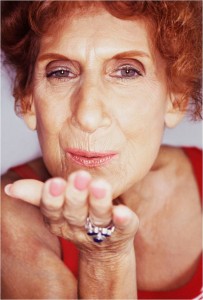 What do you think of when you think PR?
Air kissing
Extremely expensive magazine/newspaper columns
Glossy magazine adverts…
Believe it or not, PR doesn't have to break the bank. In fact sometimes it won't even touch it.
Being in the know
A lot of your PR can cost you virtually nothing. All you need it a bit of time to get to know people and build a few relationships.
Let's look at press first. There's bound to be an industry magazine you can contact or perhaps your networking group has a magazine or e-newsletter. Either way they are a great source of free PR.
Get in touch with the editor and find out what they're looking for. If you have a great story (and we all love real life stories), pick up the phone and have a chat with them – tell them what you have to say. If they like it, write it down and send it in. But make sure it's ready to go (without any typos etc) because if they can just cut, paste and print they are more likely to use it.
Being seen
Getting in front of people is another great way to boost your exposure.
Whether it's having a stand at an exhibition (yes that will have a cost attached to it), giving a talk at an event (that won't), chairing a committee or attending events, you will gain great exposure and meet interesting and potentially useful people.
In other words, get out there and network.
Being bold online
You don't have to be seen in the flesh to gain great PR.
Social networking is everywhere – Twitter, Facebook, Google+, not to mention all the online forums.
Get out there, start interacting and offering advice.
Of course you can also blog. Having a blog that concentrates on your expertise (I'm a copywriter and marketer so that's what this blog is all about) enables you to write posts that help people and that will position yourself as an expert in your field.
Be yourself
Everything you do (within reason) can be used to further your PR.
If you do daft things for charity, publicise it.
If you're launching a new look website, tell people
If you've moved premises, shout about it.
If you're taking on new staff, tell the world.
Basically anything you do that is newsworthy can be turned into a press release.
So you see, PR doesn't have to cost the earth. Virtually everything you do has an element of PR in it, you just have to learn how to leverage it.
What do you do to help your PR? Leave a comment below and share your best piece of free PR or any other PR tips you find that work for you.