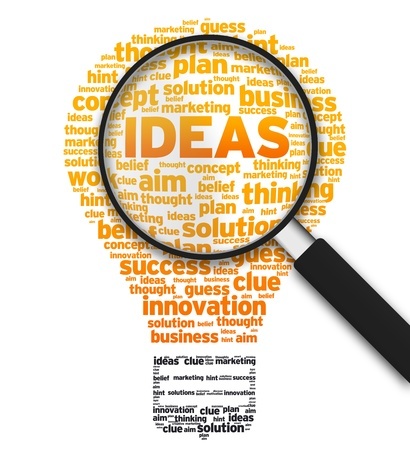 One of the toughest things you'll be faced with as a blogger is the need for a constant stream of ideas for blog posts.
You audience are a demanding bunch and will want fresh, high quality information from you regularly.
So what happens, after a few weeks, when your ideas start to dry up?
That's where this post will come in handy.
What follows are 8 sources of inspiration that will make sure you never run out of ideas.
1. Check out your FAQs
The chances are you're faced with a lot of questions from your customers and I bet you get asked the same thing over and over.
Those questions will provide you with a list of potential blog topics. After all, if several customers have asked the question you can bet there are loads more out there thinking the same thing.
Not only will you have an endless list of ideas, you'll also be improving your customer service by providing advice on the things that concern your customers the most.
2. "How to"
The humble "how to" post is a great way to cement your expert status.
Whether it's the best way to train a dog, how to wear a tie, or how to get the most miles from a tank of fuel, your audience will love your advice and draw in a loyal readership.
3. Question and answer
Bringing in the point of view of others is a great way to add interest and depth to your blog.
Interviewing an industry expert, employee or even a customers will give a new dimension to your posts and could open up a whole raft of topic ideas for you.
Writing it in a Q&A format will also provide a change of pave to refresh  your normal content.
4. Company news
Although your blog is not there for overly promotional posts, if you have an employee who's done something extraordinary, or whether your company is involved in a charity event, there's no harm in writing about it.
The employee angle is especially relevant as it gives an insight into your company and the people who work for you.
5. Education
Your knowledge is valuable.
People are searching the internet every day for information about what you do, so make sure you're the one writing about it.
It doesn't have to be exciting, but it does have to be interesting and relevant.
6. Lists
One of the most popular types of blog post are the top lists.
A list means there's a lot of information in one place. Whether it's like this one, or a list of useful websites, or products, it will prove to be a valuable resource guide.
7. Product reviews
OK, I'm not suggesting you give your product a favourable review and trash the competition, but if you have just found a new product or service that's useful to you, think about whether it would be useful to your customers too.
Perhaps you researched several options before buying. If you did, think how beneficial  that advice would be to someone with the same needs.
When looking for products your customers want expert help and who better to give them that help than you?
8. Use your YouTube videos
Rather than letting your YouTube videos gather dust, create blog posts around them. Perhaps they can be used to illustrate a particular point? If so, top and tail them with great content and before you know it you'll have an informative blog post ready to be published.
Hopefully, these suggestions will get your creative juices flowing.
Do you have any other ideas for blog posts? If so leave a comment below and share them with me, I'd love to hear what you come up with.
Author – Sally Ormond, Briar Copywriting Ltd