First off, I'm not a web designer so if you are and you disagree with me, please feel free to leave a comment and tell me (and everyone else who will be reading this post) what it is that really bugs you.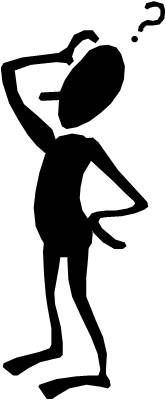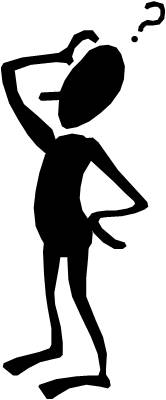 As a copywriter, I work with a lot of web designers.
It seems to me that there are still a lot of people out there who firmly believe that:
a)    Their website comes fully loaded with copy
b)    Once it's published, visitors will flock to their site
If you think like that, you're wrong on both counts.
Just because you've hired someone to build you a fantastic website does not mean people will be beating down your door to take a look at it.
These days, if you want a successful website you've got to do some work – well, quite a lot of work and that means having a budget.
'Budget' – the word sends shivers down your spine, doesn't it?
Your outlay doesn't just begin and end with the design and build of your website. This brings us back to the first misconception listed above.
Your website comes fully loaded with copy
No, it doesn't.
Your designer will create you a fantastic website, but he or she won't be filling it with content for you – that's your job, or if you prefer, the job of the copywriter you're going to hire.
Yes, hiring a writer means more money, but it will be money very well spent.
Once you have people flocking to your website, it's the words that will keep them there and draw them in, convincing them to buy or contact you. If you have the wrong words, they'll keep on browsing until they find a website that gives them what they want. I won't bore you with the details about how to write website copy here, because there you can read out that in my earlier post 'How to Create Engaging Website Copy'.
But of course, before your copy can engage them, you have to get them there.
Traffic will just come to you
Err, no it won't.
This is the other misconception.
Once your website goes live, if you just sit back and wait for visitors you could be waiting a very long time.
No one is going to know you're there unless you tell them. That means:
Getting busy on social media
Writing blogs and articles
Building links
Yes, in other words, you've got to do some work. Again, you can either get on with this yourself, or you can find the budget to pay someone else to do it for you.
Getting a website online is only the start of your online journey. If you don't have the time, patience or knowhow to do it yourself, the cold hard fact is that you'll have to find the budget you need to get someone else to do it for you. But just make sure you find someone reputable with a proven track record. Cutting corners by paying peanuts will leave you frustrated with a website full of dire copy and rolling tumbleweed where you should have traffic.
Author: Sally Ormond