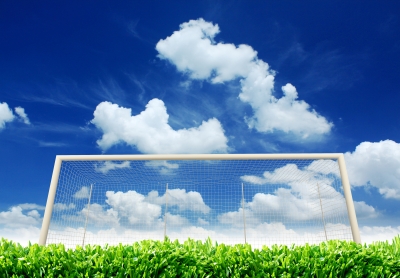 OMG – have you heard the latest?
The way you write for the web is changing so fast. There are Google's perpetually changing algorithms, new social media platforms springing up, +1s, shares, tweets, status updates…
How on earth are you supposed to know how to write your web copy when the goal posts keep moving?
Whoa!
Hang on there.
Who's moving the goal posts?
Sure, with every new tweak Google makes, or when a social media platform becomes flavour of the month, there are a shed load of blog posts published that claim to have unearthed the one secret you need to know to get Google to love your content.
Poppycock.
The only thing they're doing is driving traffic to their blogs. Day after day, thousands of salivating web writers and business owners pour over their words like hungry caterpillars (I loved that book) looking for the trick that is going to propel them to the top of the search pile.
Well, I hate to burst your bubble, but there is no magic secret.
Sure, there are things, such as Google Authorship, that will help, but the only thing that will help you get and retain (that's the hard bit) good rankings is high quality content.
High quality content is the answer
I know you're probably fed up reading that the only way to impress Google is through high quality content – but there's a reason you keep reading it – because it's true.
Forget about writing for the search engines, keywords and all those other fads you read about. There is and always will be, only one thing that works and that is creating content that is:
Well written
High in quality
Interesting
Relevant to your reader
Full of benefits
Full of useful information
Not full of you and your business
Written naturally
Not stuffed with keywords
Yes, it's a boring answer, but it is the right one.
There are no tricks or short cuts, just good old fashioned, high quality writing.
Sorry to ruin your day, but the truth needed to be told.
By Sally Ormond