There are loads of articles on the Internet telling you how to get the most from your email marketing, but what about the emails you send to clients and colleagues every day?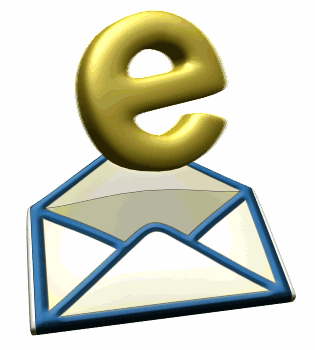 You may think that because they have nothing to do with direct selling the way you write them is not that important.
Really?
How many times have you sent an email to someone with a request that never gets answered? Or how about one that asked several questions and you ended up sending numerous other emails because the recipient didn't answer everything first time round?
The way you write your daily emails will have an impact on your efficiency.
You might think that's an odd thing for a marketing copywriter to be writing about. But everything you write in your business has to be persuasive enough for someone to take an action – even if that is just to open your email and read it.
Email subject lines
The subject line is always a good place to start.
Let's face it, we are all inundated with emails every day and have to make quick decisions about which ones get our attention first.
Those that have subject lines such as:
Hello
FYI
It's been a while
2013 Report on the risk analysis of the environment impact….
Are unlikely to grab you as emails that have to be opened, read and actioned immediately.
But if you start it with something like:
We need your decision today
Please reply yes or no
Your feedback is needed for today's meeting
It's more likely grab the recipient's attention.
 Call to action
 The staple requirement for all copywriting projects, calls to action are also necessary in your emails.
But don't leave them to the end – if you want someone to act quickly, tell them straight away. It's important they read and action your email, so the first sentence should tell them that.
If you leave it to the end, you run the risk of them getting bored and moving on to a different email or having a sneaky game of Solitaire.
 To chase or not to chase
 Of course it's OK to chase an email if you've not had a response, but not within a couple of hours of sending it.
Come on, be realistic – not everyone checks their emails every 5 minutes. If they did they'd never get anything else done.
If you need a speedy reply and you've not heard from them within a couple of days, fine, send a polite chaser or call them.
 One subject
 It's very tempting to send one very long email covering everything you want someone to do.
The problem is, your email will come across as garbled, rambling and downright confusing.
By covering one topic at a time, everyone will know where they stand and things won't get missed.
 Be brief
This one is related the one above.
Trying to cover too much in one email will just lead to confusion. Keep your message brief and to the point; why not use bullets and numbered points to help the recipient keep track of what's required – it will also make it easier to respond to.
None of this is ground breaking stuff, but every now and then we need reminding.
How you communicate with others will not only have an effect on them, it will also impact on your own efficiency and productivity.
Make sure your messages are clear and to the point – and if it's something that can't easily be explained via email, rather than trying, pick up the phone.