You want to widen your audience and what better way to do that than pitching for guest blogging slots.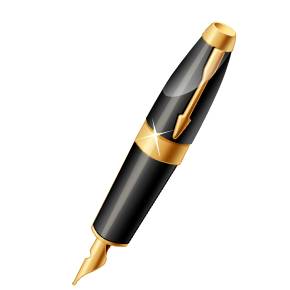 Did you notice I used the word pitching?
A lot of people will write something, email it to a blogger and expect it to be accepted. Life doesn't work like that.
The first thing to remember is that you don't have a right to be published on another blog. That decision remains firmly with the blog owner. It is your job to convince them that your writing will:
Bring new readers
Suit their blog's tone
Fit in with their niche
Entertain their readers
So how to you go about making an approach?
What not to do
If you do either of the following, you're unlikely to be accepted and you may not even get a reply.
Send in any old post and ask for it to be published
Chase them within a couple of days if you've not heard anything
Why? Because it shows a lack of regard for their blog and respect for them as a blogger.
How to make an approach
First of all do some research and find blogs that you can write for. If your post is to be interesting you're going to need some background knowledge and experience within the niche you're writing about.
Once you've found a good fit, read through some of the old posts to get a feel for the style, voice and approach used.
Then, you can make contact.
In the first instance, email asking if they would be interested in accepting a guest blog from you. Tell them a bit about yourself and why you think your writing would benefit their readership. Give them a few suggested titles for posts and ask them which one they feel would be useful to their readers.
Don't be surprised if you don't get an instant response. Leave it for a week before chasing, and if you do chase, be polite!
You get the green light
Once you get the go-ahead it's time to write.
You would already have researched the tone and style of the blog you're writing for, but also think about your layout. Blogs with sub headings and bulleted lists are much easier to read than those that are just a series of long paragraphs.
Keep your language simple, make sure you include some great information and follow the guidelines given to you by the blog owner.
Above all make it interesting and informative. If there is any whiff of a sales pitch going on (however well hidden) your submission will be rejected.
Finally, take great care with your spelling and grammar. The blog owner may be willing to correct the odd typo (after all, we're all human), but if your post is written badly with loads of errors they are not going to use it.
If you are rejected because of this and manage to get them to agree to a re-submit, make sure it is absolutely perfect otherwise it will be deleted and that will be the end of your relationship.
If your submission is accepted, thank them and offer them another post (although before agreeing they may want to see how your first post is received by their readers) and start building a relationship with them.
As a blog owner myself, I know how valuable good guest bloggers can be – but if you want to get on the 'good' list, you've got to work for it.