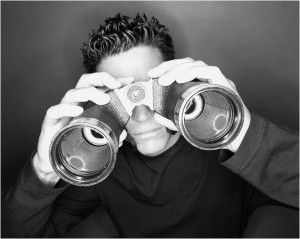 More companies are beginning to utilise the power of online content marketing. It enables them to educate, communicate and, influence readers generating a stream of new customers.
However too many understand it is what needs to be done in today's online world but jump in without thinking.
Their lack of strategy, experience, understanding and their unrealistic expectations lead to the onset of apathy and bewilderment resulting in the misguided belief that online content marketing doesn't work.
But as a copywriter, I have been using online content marketing to promote my business for the past 4 years and it really does work. You just have to know what you're doing.
Get an online marketing plan
The number one mistake made by companies that launch headlong into content marketing is their lack of empathy with their readers.
They write about what they want to know about rather than what their readers want. It's this disparity that leads to a big fat nothing in the effectiveness of their marketing.
So before you even consider blogging, tweeting or Facebooking you must find:
What they're looking for
How they want it presented (their content preference)
When they need the information
How do you find that out?
There are a number of ways you can research the information you need to know –
Ask them – the good old fashioned survey either through email, blogging or just asking them face to face. Do they need 'how to' guides? If so, what format (eBooks, video, podcast etc)?
Analytics – look at your website analytics and see what they're looking at. If your website has a video on it and it's not getting any hits, perhaps your visitors are trying to tell you something.
Social media – if you're using social media, listen to what your customers are saying, that can give you some great clues about what their needs are.
Keywords – going back to your analytics, the data on your keywords can tell you a lot about what people are looking for, the words they use to find you etc.
If you want your content marketing to be successful you must listen to your customers and provide them with what they want, when they want it and in a format they like.
Of course not everyone will want the same things so your strategy will have to flexible. But listen, understand and then react.