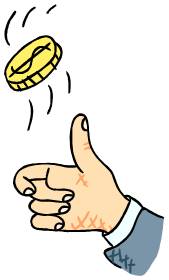 As an internet marketer you've probably heard people talking about traffic and conversion rates.
So what's your conversion like?
Do you know?
Do you even care?
Well, if you want your online marketing to be effective you need to know and care what it is. But before you charge headlong into panic because your conversion isn't as good as your neighbour's, you need to consider what your conversion goal is.
Your conversion goal may well be different to your neighbour's so don't get hung up on who's got the biggest just yet.  First you have to work out what yours is. It could be:
Newsletter sign-ups
Order form completions
Brochure downloads
Signing up for a free trial
Payments
Once you know what it is you're measuring you can start to quantify the effectiveness of your website through Google Analytics.
But before you can achieve conversion you must have traffic. The information you obtain about your website through analytics will show you the number of visitors your website is receiving every day, week or month (that's your traffic), how long they remain on your site, which keywords bring in the most traffic, which pages they visit etc.
You may think you're doing brilliantly with your marketing because you are getting thousands of visitors to your website every month.
Great – but is that reflected in your sales or sign ups? If your traffic has suddenly jumped, has your turnover made the same leap? If not, something's wrong because you're not converting.
5 reasons why you're not converting
1. Quantity not quality
You may be getting loads of visitors but if no one is buying something is seriously wrong. The first thing to check is your keywords.
Each page of your website should be targeting a different keyword. So if you are getting traffic but there are no conversions (and your bounce rate is very high), check your keywords as they may not be attracting the right readers.
2. Your promise isn't delivering
Again this one goes back to your keywords.
In this instance you may be using a keyword that doesn't actually reflect what's on your webpage. Therefore visitors are arriving at your site expecting to see blue butterfly brooches but when they arrive all they find are blue brooches.
Therefore you have a mismatch between what you're offering your visitors and the traffic your SEO efforts is targeting.
3. Now what?
One of the most common aspects of a web copy that is missed is the call to action.
If a visitor lands on your website, finds your content relevant and interesting you must make sure you tell them what to do next.
A well positioned, commanding call to action above the fold of your web page (so it's in their eye line) will make sure your reader knows exactly what they must do next – whether it's to buy, order, sign-up etc.
4. Boring…
If you've gone to the expense and trouble of developing a good SEO strategy you need a great website to wow your visitors when they find you.
If your web site is poorly structured with bad navigation, slow-loading pages and full of annoying pop-ups your visitors will flee.
This will reduce your conversion rates and boost your bounce rate – and that's not good.
People want to see websites that are well designed, easy to navigate and a joy to use. These features will encourage them to stay and make them more likely to buy from you, sign-up to your newsletter or complete your survey.
5. What about you products?
Of course, your poor conversion rate may have nothing to do with the design of your website or the keywords you're using. It could simply be because your products aren't what your customers need.
You see web design and great copywriting will get you only so far – if you've poorly researched your market and are trying to sell something people don't want, they won't buy it. If you've checked everything else on this list and it all looks OK, maybe it's time to consider whether your products and services satisfy the needs of your market.
As we've seen, your conversion rate (or lack of it) can be affected by a number of different factors. Your keywords, web copy, web design and products and services will all have their part to play. If you want targeted traffic and a great conversion rate they all have to be firing on all cylinders.