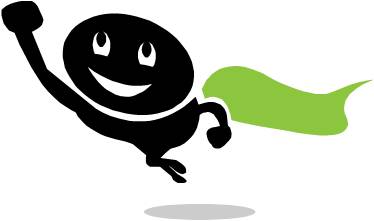 A new year is a time for resolutions, a lot of which probably only last a few days at most before they are broken.
But just because 2010 is over you shouldn't just forget about it.  Now is a great time to reflect on what happened last year, discover what worked for you and what didn't.  Once you have the answer to those questions you can begin to plan your email marketing strategy for 2011.
Email marketing for 2011
To help you make sure you enjoy successful email marketing campaigns this year I have listed below a few suggestions that might make all the difference.
Now's the time to try something new to help you enhance your results from last year. So without further ado, here are my suggestions:
1. Remember mobile
One thing many companies forget is how their emails are being read.
More and more people will first become aware of your email on their mobile phone.
How do you decide whether to open and email or not? You probably look at who sent it to you first, followed by the subject line—if it looks interesting you'll open it. If it doesn't catch your attention it'll probably remain unread.
Boost your email's chances of being read by adding text above your header:
Therefore when the email appear on their phone they will see who it's from, the subject line and the text 'Email marketing secrets revealed'.
2. Hook line and sinker
The subject line of your email will ultimately determine whether it is opened or not.
It has to be intriguing, promise something new/important or offer them something that's going to make their lives easier or help their business.
But once you have them hooked it is just as important to make sure the body of your email provides them with the answers.
Using a strong subject line but then talking about something different in the email will dissolve any confidence they had in you.
Make sure that what your subject line promises, your email delivers.
3. Drop off zone
How long should your email be before your reader dozes off?
An email that goes on and on and on will bore the pants of your recipients so if you have a lot of information you want to get across, add a teaser in the email and then link out to the full article so if they want to learn more, they can.
Everyone is busy and if you constantly send out mind-numbingly long emails you're going to get a lot of unsubscribers.
4. Call to action
You call to action is vital because it asks your reader to take an action—call you, email you or buy now, book here…
Frequently they are seen as hyperlinked text inviting the reader to click it. But how about using a button instead? It stands out more and there's something compelling about seeing a button – you just have to press it.
5. Proofread
A simple thing but something that's not done often enough.
There's nothing worse than sending out your email only to then discover a prominent typo.
Make sure you speak to your public and not the pubic, offer to nurture your clients but don't neuter them.
An email full of typos will do untold damage to your reputation, so read it carefully before hitting send.
These 5 simple suggestions could help your 2011 email marketing campaign go with a bang. Try them out and see how you get on.
These tips are brought to you by Sally Ormond, freelance copywriter, blogger and social media fanatic.