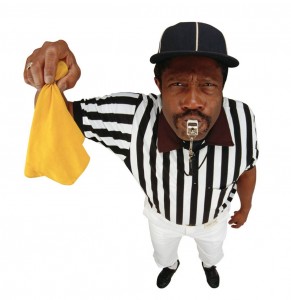 The art of Search engine optimisation is enabling businesses all over the world reach a greater audience online.
Done well and it can achieve amazing results, often slashing marketing budgets as expensive off line marketing campaigns and PPC are no longer needed.
But many people are still tempted to cut corners, impatient for results.
Don't let temptation get the better of you. SEO will take time, but if you try to take short cuts, Google could slap you with a penalty.
Natural Link Building
Links to your website are very important. They act as an indicator to Google showing how relevant your site it for a particular topic. Each link is seen as a vote, so the more you have the more relevant you are perceived.
Buying links is a very bad idea and can be very damaging to your website. If you build your links naturally and ensure they come from related sites (i.e. the same industry/topic) you won't fall foul of Google.
You can attract good links in a number of ways. For example:
•    Create a good Google local profile and fill it with relevant information about your business
•    Contact your Chamber of Commerce and enquire about having a link from  their website
•    Ask your suppliers/clients if they would be prepared to link to you
•    Issue press releases
•    Add your details to influential online directories in relevant categories
•    Write blogs and articles on your industry and link back to your website
Don't be lazy about back links
Generating back links is often one part of SEO that is forgotten about.
Yes it takes time and is a constant process, but one that is vital if your SEO strategy is going to work. If you find it too much for one person to deal with on their own, get a link building team organised and share the workload.
Don't indulge in the dark arts
Whatever you do, don't succumb to using black hat techniques. These are activities that Google frowns upon. They are used by unscrupulous SEO companies to try and get quick results. But they could land you in hot water.
Black hat techniques cover things such as cloaking, using link farms, invisible text and keyword stuffing (more about that in a moment).
No keyword stuffing
The art of SEO Copywriting is quite complex and it pays to get a professional to create your copy for you.
Many people believe that by cramming as many instances of their keywords into their copy as possible, they'll achieve magnificent rankings.
Well, if you do that, all you'll achieve is unreadable text. What's the point in good rankings if:
•    People can't read your copy
•    People are completely turned off by your copy
•    Your copy doesn't convert
A professional SEO copywriter will not only create compelling, benefits driven copy that will convert, they will also know where and how to use your keywords in a natural way.
Don't repeat yourself
In a rush to own as much of the internet as possible, some companies are tempted to cut and paste text from their website into as many directories and online profiles as possible.
Don't! Google frowns upon duplicate copy. If you fall into this trap you'll earn yourself a hefty penalty so make sure you only add original content to your website, blogs and directories.
Don't forget to keep the momentum going
Even when companies manage to avoid all the SEO hurdles I've mentioned, without constant maintenance their strategy will fail.
SEO isn't a static entity, it's very fluid. You must constantly monitor and tweak it to get the best out of it. Back links must be generated constantly to maintain and improve your rankings.
Your hard work will be rewarded by higher rankings, more targeted traffic and a reduction in your marketing spend.