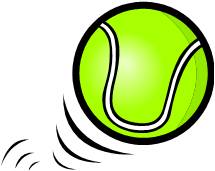 Even though the World Cup seems to have taken over life as we know it, I'm sure the fact that Wimbeldon is happening hasn't past you by. And how could it after that epic of tennis matches between Mahut and Isner.  Those incredible guys played for a mind blowing 11 hours and 5 minutes in total with Isner eventually winning 6-4 3-6 6-7 7-6 70-68! Imagine that – being on court and not being able to break your opponents serve. Hour after hour you serve and return to the best of your ability and yet still nothing. The number of games played grows to an astronomical number – the sheer will power these guys must have had is astounding.
And by now I guess you're wondering what on earth a mammoth game of tennis has to do with SEO copywriting. Well, as being as you're still reading, I'll tell you. Just like Isner, if you want to win with your SEO strategy you have to be in it for the long haul.
Looking back through this blog you'll find various posts addressing SEO and yet many people out there still think that once you've identified your keywords, got a SEO savvy web designer to build you a stonking site and got the best SEO Copywriter out there to create powerful, meaningful, interesting and relevant copy, you'll hit the front page of Google just like that.
Oh if only it were that easy.
There is a simple equation that will show you what it takes to succceed with your website's SEO:
SEO friendly website + great SEO copy + back links + determination = great rankings
If you want to achieve great organic rankings you must:
do great keyword research
get a professional to write your copy for you
constantly build back links to your website (via blogs,articles etc.)
review your analytics regularly to see your site's performance
regularly review your keywords
Basically it is an ongoing process that never stops – that might seem like a lot of work, but when you consider how much money you'll save it won't seem so bad. Great search engine results will reduce the need for other paid advertising. So what would you rather do? Spend a bit of time getting clients for nothing, or spend a shed load of cash on ineffective advertising?
The decision is yours. But I know which I would prefer.