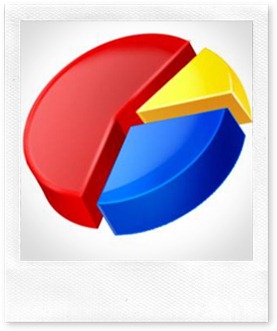 Keeping in touch with new, prospective and existing customers has always been a headache. How much contact is too much? Should you contact them after they have purchased? Will it seem pushy if you continue to 'pester' them?
However, marketing to your existing customer base remains one of the most effective ways to promote your products and services.
After all, if they've bought from you once, they probably will again.
Be careful what you say
Although many more businesses today are turning to email marketing as a quick, effective, and relatively inexpensive method of promoting their products, they make one fatal mistake.
When an email campaign fails to deliver the expected return, it's all too easy to blame:
the copy of the email
the subject line of the email
the day it was sent out on
the time it was sent
the offer it contained.
Yes, some of these could have an effect if you don't get them right, but there is a fundamental aspect of email marketing that is more likely to blame.
It is an error that is seen time and time again. What's more, it occurs because the business doesn't have the right tools for the job.
If you look at your mailing list, not everyone is going to be interested in the same information. For example if you run a pet supplies company, some of your customers will be interested in supplies for their cats, some for their dogs and some for their horses.
So if you have an offer on dog collars and you send that out to everyone on your list, it will only appeal to about a third of those people contacted.
If people on your list are constantly being sent information they don't want or need, there is a good chance that your email will either be deleted (best case scenario) or they'll unsubscribe.
Email marketing is great if you send the right information to the right people.
Divide and conquer
The key is to devise campaigns that are only sent to the customers who are likely to be interested in them. Now, not all software will allow you to do this and some of you will have vast mailing lists which makes it an impossible task to do manually. But, if you can do it, it will make a world of difference to your response rate.
So, your dog collar promotion will only go out to your dog owners. By tailoring your marketing to the direct needs of your customers, you are maximising your opportunities of making a sale. This will also have the effect of ensuring the information you send is relevant, of interest and therefore will enhance your relationship with them.
If you ignore this and simply bang out emails again and again to your entire list, you'll start to alienate yourself. No one wants their inbox filled with 'rubbish'.
A monthly general newsletter to your entire list will keep regular contact with everyone (just try to make sure there is something for everyone in it). This is great to keep the name of your business in their mind so when they are ready to make a purchase they will (hopefully) come to you. But special offers must be segmented.
Why do you need to know this?
Email marketing is a very efficient way of promotion and selling, but the blanket approach will do more harm than good.
If you consistently send information to people who don't want it, they'll unsubscribe. It will come across as though your organisation is remote and out of touch. Taking the effort to tailor your message to your recipients will enhance your chances of a sale and strengthen your relationship with them. You will come across as someone who cares, someone who doesn't send them useless information and only sends things that you know are relevant to them.
So if your email campaign doesn't perform as you expect, don't immediately blame the copy, subject line or offer; take a look at who  you sent it to. That could be where the problem lies.