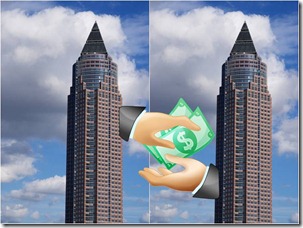 When was the last time you actually saw a business do business?
Personally, I've never witnessed a company pick up a phone to place an order to arrange an appointment.
In the world I live in, it's the people that run the companies that do the buying, selling and phone calling.
Selling to business
In all the years I've been working as a freelance copywriter I have written copy for personal customers and business customers – B2B and B2C.
If I'd been given a pound every time a new client said "My main clients are other businesses so your copy will need to be very corporate…."
Number 1 – real people run businesses. Real people make buying decisions therefore writing to sell to businesses isn't that different to writing to sell to individuals.
Even though your client has a corporate image and headed note paper, they still experience problems. And those problems need solving.
B2B emotion
As a B2B copywriter I know how important it is to pull on the emotional triggers. Business owners have concerns and worries the same as anyone else – and they want solutions to those worries.
If your copy blatantly disregards those basic needs, your sales message is going to fall on deaf ears.
But if your message shows you understand their problems and you have the solution that will take their pain away – you're more likely to have a winner on your hands.
To achieve this you can employ many of the psychological triggers that you already use on your personal customers.
Keep it simple
The language you use should also be relatively simple. It is often argued that b2b copywriting should be more formal and complex because you are addressing other companies. Plus the level of management you are aiming is going to be well educated and therefore will expect something rather more 'high brow'.
Again, don't forget you are writing to normal people. They are also likely to be very busy. A complex, dense document is not going to look as attractive as a powerful headline, a paragraph of stonkingly good sales copy that is packed with benefits and a strong call to action.
When you next write b2b copy, remember:
The company can't pick up the phone
Your are selling to a human
They still have problems for which they are looking for solutions
They will be time-limited so keep it short, simple but strong