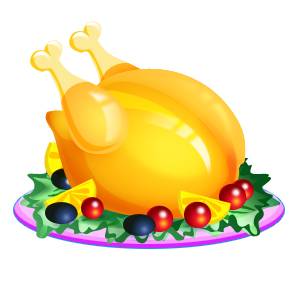 In days gone by, most 'SEO copywriters' thought it enough to achieve that magical keyword density within their web copy to keep their clients happy.
WARNING – if your SEO copywriter tells you keyword density is still important, get yourself another copywriter.
There was an ad in my local paper recently from a company looking for a freelance SEO website copywriter. Intrigued, I responded with a few examples of my work and a brief explanation of SEO copywriting and what I would be able to do for them. The next day I got a call from them wanting to meet up.
That meeting was very enlightening. The guy told me he had spoken with a few people who'd responded to his ad – most of the SEO 'experts' couldn't write and most of the SEO 'copywriters' obviously had no idea about the whole concept of search engine optimisation.
I had been called in because I was the only one who'd mentioned in my email that keyword density was not an important factor anymore. We had a very enlightening discussion.
Just plain chicken for me, forget the stuffing
You still see today websites that have their content stuffed to bursting point with keywords. In fact the copy is so jam packed it is unreadable.
Sure keywords are still important – more so in where they are positioned – but you'll find natural writing will attract the required frequency of your keywords anyway. What is more important is the construction of well thought out, relevant copy that will be of interest to your readers.
Today SEO is more about relevancy and popularity – your writing has to make you an authority.
Come link with me…
In today's internet environment, if you want to get great rankings you have to get people to link to you.
Links from other sites are like gold dust as far as Google is concerned which could have something to do with the strong emergence of social media marketing.
Before you can get any links you have to get your stuff noticed – sites such as Digg, Delicious, Stumble Upon (there are loads more) are great for this. Self submission can be frowned on so get a friend to submit for you. Creating strong headlines will give your stuff a great chance of being picked up.
Use a blog, Twitter, Squidoo or Hubpages to generate more links too.
Basically the more links you have coming into your site from other websites (relevant to your field), the more authoritative Google will see you and the higher in the search engine results you'll appear.
Concentrate on…
Relevant copy that people will want to read
Making sure your keywords are in your headings, subheadings, page tags
Use social media marketing
Blog, Tweet, Squidoo and Hubpage
Creating copy that will attract links
Need advice?
If you're not sure how good your webcopy is and just need a bit of advice or guidance, get in touch and I'll take a look for you (no tricks, no charge, no obligation).
Sally Ormond – freelance copywriter