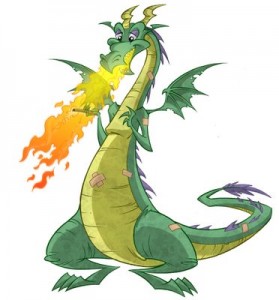 For many people social media is a still this mythical creature that soars around cyber space breathing fire on anyone who misueses it.
OK, we all know it doesn't do that but for many people who just 'don't get it', it might as well.
Many people still see it as a waste of time. They don't have time to Tweet or Digg, they don't have time for forums, they don't have time to blog. But it's not a waste of time if it's done right.
Yes, if you don't have a strategy you can waste a lot of time 'messing' around with social media but if you have a clear methodology you'll win hands down.
It's just like setting time aside to do your accounts or writing an advert – but I bet time spent building relationships through social media will get you a higher return for your cash than that old fashioned advert will.
As a freelance copywriter most of my clients find me through my social media activities – whether its blogging, facebook or twitter. Engaging with people online is vital to build trust and credibility.
I found a great post on weblinknow which explains social media marketing in 61 words:
You can buy attention (advertising)
You can beg for attention from the media (PR)
You can bug people one at a time to get attention (sales)
Or you can earn attention by creating something interesting and valuable and then publishing it online for free: a YouTube video, a blog, a research report, photos, a Twitter stream, an ebook, a Facebook page.
Brilliant!
Now do you get it?