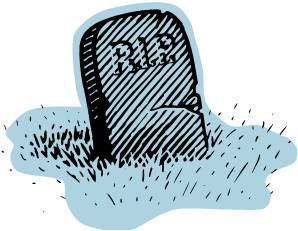 I was intrigued by a post written by Michael Brenner that talked about the demise of the corporate website as we know it.
Customers no longer want the standard 'About Us', 'Our Services' or 'Latest News' – that no longer floats their boat. If that doesn't convince you, here are some statistics that Michael cited to reinforce the message:
Nearly 70% of Fortune 100 corporate websites experienced declines in traffic, with an average drop of 23% (Webtrends)
90% of website traffic comes from just 10% of the content and more than 50% of the traffic is from just 0.5% of the content (InboundWriter)
60-70% of B2B marketing content goes unused (Sirius Decision)
60% of the buyer journey is complete before prospects reach out to vendors (CEB)
So what's causing this shift?
It would appear as though today's consumers are looking for more from corporate websites. They're not interested in the usual humdrum pages that lead you through what they sell, how long they've been in business or what they've done recently. Instead, they want stuff that's useful; top tips, how to videos, human-interest stories.
Yes, shock horror, they want to interact with real people.
The human touch
None of this should be too shocking to you considering the explosion in social media.
Brand is key for every corporate (in fact any business) and rather than that being directly related to its colour palette and logo, their brand is their social interaction with their customers.
More and more companies are moving away from 'traditional' website marketing to social media engagement. Their products and services are being translated into stories that can be shared across numerous channels.
Rather than engagement through contact forms, they are interacting in real-time conversations with their customers through Twitter, Facebook and other social channels.
A case in point
Michael cites Coca-Cola as a prime example of this change in focus.
Back in 2012, Coca-Cola declared the death of its own corporate website, re-launching it under the tagline "The Coca-Cola Journey. Refreshing The World, One Story At A Time", featuring content driven by their "Unbottled" blog.
The result was that their content became their main product.
Whether you're a B2B or a B2C company, content and story telling must be the cornerstone of your marketing strategy. Relationships that last are built through education. By offering useful information you're giving your readers value (whether they've bought from you or not), which in turn builds trust.
The way forward
How do you reap these rewards?
Doing a "coke" is a brave move and perhaps one you're not ready for. But you can make a move in the right direction by adding content regularly to your website.
An active blog that offers great advice, human-interest stories and useful information will draw people to you. I'm not talking about posting once in a blue moon when you have a few minutes; to be a success it must be done regularly.
Think of your blog as a digital magazine – offer a mix of content that will appeal to your audience. You are its editor, so it's up to you to make it work.
Author: Sally Ormond – Briar Copywriting