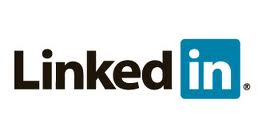 Since its inception in 2003, LinkedIn has grown from a fledgling platform with 4000-odd members to hundred million strong global users. More and more members are now discovering its scope as a networking channel. If you have checked LinkedIn off of your social media radar, you need to take a fresh look at the platform now!
Though it cannot surpass the obvious benefits of Facebook fan pages and more recently, those of Google+ brand pages, it can certainly help small businesses and entrepreneurs connect with potential clients. LinkedIn is not only your online resume; it is a chance to woo clients!
Here are a few tips on using LinkedIn as a marketing tool:
Join groups
Groups are the simplest way to communicate with people who share similar interests. Use the LinkedIn search feature to find groups to participate in. If you're a freelance social media consultant, join social media marketing groups such as Social Media Marketing, Social Media Today, and Digital Marketing.
Participate in discussions
Participating in group discussions helps you network with other users and increase your list of connections. A lot of business owners also visit groups, either to keep updated with industry news or to find people to work with.
In either case, group participation helps you build trust. It also helps you in proving yourself as a subject matter expert, thus helping prospective clients make an easy decision about hiring your firm.
Think of it as a networking opportunity, similar to what you'd do in an offline environment. Use groups to sell your skills, not by direct upselling, but through creative, thought provoking, and logical discussions.
Understand that groups are visited by a global audience – keep your replies gender neutral and don't include any racial biases.
Get recommendations
Recommendations are a clever way to demonstrate client feedback and testimonials. They tell people about your work style and what makes you different from other people with the same skills.
To get a recommendation, choose the "Recommendations" link under "Profile". Select the role you want a recommendation for, decide who among your connections would be the best person to ask for a recommendation, and send them a message.
When selling a service, showcase recommendations from as many clients as possible. Recommendations are an opportunity to tell people about the work you do, how good your skills are, and what an amazing person you are to work with.
Write a great profile
Your profile is the first thing people see on LinkedIn and if you want them to read the whole thing, you have to make it interesting. Don't copy information from your resume; create a short, enticing bio about how you can help them and what makes you different from your competition.
While the purpose of a LinkedIn profile is to list your abilities and credentials, don't make it all about you. Clients are not visiting your profile to read about you, they want to know how you can help them and what you can do for them. Give them what they are interested in.
These simple tips will help increase your visibility on LinkedIn and get you more clients!
Author Bio: Joe Linford contributes on behalf of social shopping sites Broadband Genie and Crowdstorm 
The author's views are entirely their own and may not reflect the views of FreelanceCopywritersBlog.com. If you are interested in producing a Guest Post for this blog, please get in touch with your ideas.