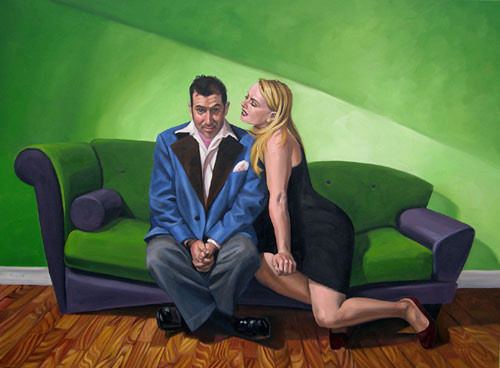 Now, as I'm sure you're all well aware, people aren't going to buy just because you tell them your product is great. If they did, it would make life a whole lot easier and also put me out of a job – but it's never going to happen.
If you want someone to buy from you, you have to persuade them your product is the best thing since sliced bread and will make their lives simpler, more fulfilling and, quite possibly, richer.
So how to you go about persuading them? Well, there are several techniques you can use that will help them come to the 'right' decision.
People want a lot of things, your job is to work out what they are and give them to them. Now, I'm not talking about wanting a physical thing, what I mean here is that people want things that will make them feel better about themselves.
Not sure what I mean? Well, below are 10 things people might want along with a way you could sell your product to meet their needs.
To win the approval of others – tell them how their friends will admire them if they buy your product.
To associate with like-minded people – give free membership to a membership site if they buy.
They are environmentally conscious – tell them you will donate a percentage of your profits to green causes.
They enjoy delicious food – give away vouchers for restaurant meals if they buy your product.
They want information – give away a free eBook when they buy.
They want to get rid of pain – guess what? Your product will take away their pain.
People want pleasure – your product will provide them with it.
They won't want to miss a great opportunity – tell them the price is time limited and will soon be rising.
People want good health – provide free taster sessions at a local gym or health club if they buy your product.
People like to be part of a select group – give away free membership to your associated club when they buy your product.
Obviously you won't be able to use all of these for your products but hopefully it has given you a few ideas about how you could add the art of persuasion into your sales copy.
Just think – what is it that my customers are looking for? What is the need they want satisfying? If you can identify that and tailor your copy accordingly – how can they refuse to buy?
Sally Ormond is a professional freelance copywriter. Her extensive range of copywriting services has helped numerous UK and International businesses save time and money whilst increasing their sales and market visibility.