If a freelance copywriter is going to produce copy that will sell your product, it has got to be like dynamite.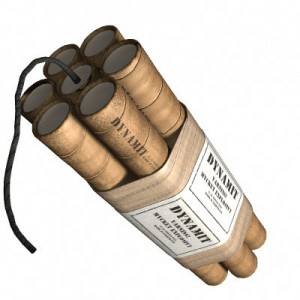 Copywriting is all about driving the desire of your reader, making them want your product and then getting them to open their wallet and hand over their credit card.
So how does a copywriter make this happen?
Well, here is a list of 10 tips to make sure your copy will blow the socks off your readers.
Don't leave anything to chance. Review your copy over and over again. Read it out loud – does it work? Does it flow? Does it make sense? Will it make them buy?
Stick to good old Anglo-Saxon words: instead of 'prior to' go with 'before', don't 'fortify', 'strengthen'.
Create copy that 'does what it says on the tin'. Try and be clever and you'll run the risk of losing your readers.
So long as your copy makes sense, that's good enough. Get hung up on grammar and you'll tie yourself up in knots (don't forget, rule are meant to be broken).
Keep sentences short and sharp. Be specific, don't be woolly – leave that to the sheep.
Keep your copy benefits led.
Make it conversational – use 'you'.
Imagine your reader as you write.
Great copy often has a child like quaility to it. Why? Because everyone can understand it. Throw in a few complicated long words and your copy will become chip paper.
Learn from the masters. Keep a swipe file of all the excellent copy you see out there. Analyse it and work out why it works and then replicate it.