Have you wasted valuable time and money trying to promote your online business? If you've spent hard-earned cash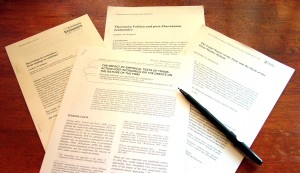 buying ads on ezines or on websites, you may have been disappointed with the results.
There's a better way to advertise your business or website – article writing – ideal for those who want great benefits that don't cost anything. That's just about everyone!
By submitting quality articles you'll get lots of exposure and publicity without a financial investment. You've probably realized by now that the internet is about information, so content brings visitors to your site. That's a no-brainer.
Consider the possibilities of regularly writing for the internet:
Your work may be seen by millions.
Your articles can quickly appear on over 100 websites.
Search engines are constantly looking for new content – make it yours.
Your targeted traffic will increase.
By writing regularly, you can reach affiliates or joint venture partners who can help your sales' potential.
Your articles can be permanently displayed on the internet.
Your reputation can spread all over the internet and beyond. Think of the reach just one article can have!
As you submit your work to ezines and article directories (such as ezinearticles), keep in mind that top-ranking sites are crawled by Google more often than other sites. When these sites publish your writing, you'll soon see results.
With each article you submit, your reputation will grow. An author's work is often kept permanently on websites, so one keyword-rich article can bring thousands of hits for years to come. Plus Google will love the one-way links you'll achieve.
Your published works prove you're an expert – at least in the eyes of readers who view you as knowledgeable. You also establish credibility and trust. Your words can create your own brand for your website and business.
So there you have it —
Writing articles can open surprising doors to success!