Proofreading may be boring but it is the one thing that stands between a letter, email or newsletter of quality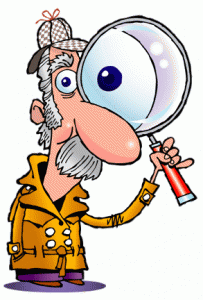 and a shoddy piece of marketing that lands itself in the bin.
It is a job that most people avoid like the plague, but proofreading should be seen as (probably) the most vital stage in any marketing push.
One thing that drives me mad is when I receive emails from people who obviously haven't read through them before clicking the send button. It doesn't take long to cast your eye over it. OK, I'm not totally fallable and have been known to make the odd gaffe – but that at least shows I'm human.
But when you are writing for a company, excellent proofreading services are vital. And there are three very simple steps you can take to make sure this doesn't happen to you:
A recent example of this (and in fact the very thing that prompted me to write this) landed on my mat this morning. It was a mail shot from Google offering a free Google Adwords voucher.
As you could imagine my eyes lit up when I saw this – as I began to read their '5 reasons to attract more customers with Google Adwords' I couldn't help but stiffle a giggle as I read number 1:
1. You control where you ad is showing – by country, region or town
It may only be a missing 'r' but it was amusing to see that even a company as big as Google occasionally make an error.
So what are the three simple steps? Well…
Get someone else to proofread for you – The services of a professional proofreader are invaluable. Externally sourcing editing services is money well spent especially when writing direct mail letters or reports that will have a wide readership (please note this Google!).
Leave it for a few days – By that I mean that if you have to proofread your own work, put it aside for a day or two and work on something else. That way, when you come to review it you should be able to read it with a fresh pair of eyes.
Read backwards – No, I haven't gone barking mad. If you read it backwards (i.e. from the last sentence to the first) you will be able to spot mistakes easily as what you are reading will make no sense whatsoever so you will find that you will be looking at each word harder.
Basically if you can make use of external proofreading or editing services, then do so as it will save you pounds in the long run. A new pair of eyes will always be better than the old ones (so to speak). But if you have no choice but to proofread your own work, try one of the techniques above – it might just save your blushes.