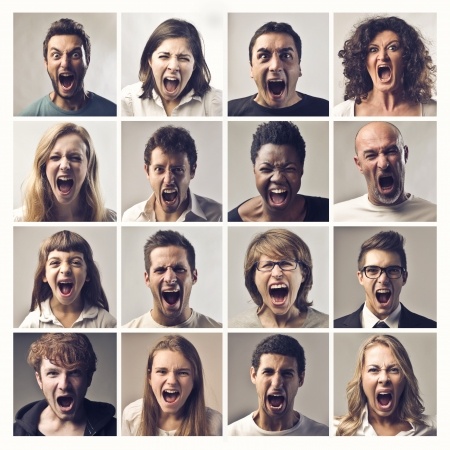 The tone of voice you use in your marking communications is important.
It gives your reader a sense of what your company is like, how you operate, your approachability, in fact it is something that will help your reader make up there mind as to whether you are a company they want to do business with.
So how do you find the right voice for you?
That is a question answered by Sally Ormond of Briar Copywriting Ltd – this is what she had to say:
You've read it numerous times. Every marketer on the planet is telling you that your company needs a tone of voice guide. You get it, but convincing your management to fork out for one is proving tricky.

How to get your management team on board

If you're going to do this properly you need your whole team to be on board, including those in their corner offices with the to-die-for city views.

How do you do that?

Simple, just talk brand consistency.

Your company wants to deliver the best experience possible to its customers to build loyalty. Part of that comes from consistency across all forms of interaction – website, email communications, YouTube, social media, brochures, in-store and mobile.

If you have multiple writers producing your content (rather than using a well-trained copywriter, ahem) you won't get that unified voice without a tone of voice guide. Your brand becomes confused, your customers can't connect with it and it slides from their memory faster than a fast thing.

The guide will present a set of rules for what can and can't be said and the language that should be used. It will clearly define a:

Voice – described in adjectives (i.e. friendly, lively, professional, approachable etc.)
Tone – adaptations of the voice to suit different audiences and content type

How to find your voice

Now the hard work begins.

Finding your voice requires input from your management team, so ask them if the brand was a person what kind of personality would it have?

Then you have to tighten it further, for example, if the response was "upbeat" find out exactly what that means – vibrant, modern, colloquial?

Also ask what it's not – this is often easier to answer.

Finally, think about your relationships with your customers, what would that be like – friend, guide, confidante?

Slowly a picture should start to emerge.

What about your tone?

I mentioned earlier about how your voice would have to be adapted to suit different content types and audiences.

So your writing will differ from blogs to social media, website content to white papers because they are addressing different audiences.

Think about:

The type of content you're writing
Who will be reading it
How they are feeling/why they are reading it
Tone that should be used (i.e. professional, empathetic, friendly, authoritative etc.)

It's also a good idea to then offer an example to show the tone and type of vocabulary that would be suitable in that situation.

You did it!

Creating a tone of voice guide isn't a quick process and can, at times, be rather frustrating, but hang in there.

Once it's in place, the consistency of your marketing approach will create a coherent and memorable brand.