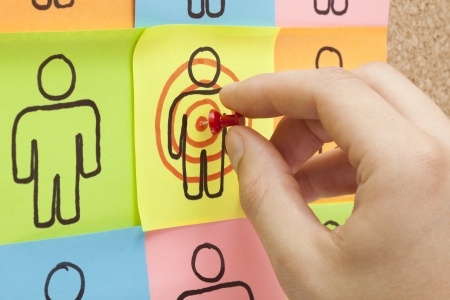 As a blogger, it's always nice to hear from people that read my stuff.
Recently, I received an email from a reader of my other blog, which is part of my business site, Briar Copywriting.
Basically, the guy thanked me for my advice, which he'd used to get him started as a blogger, but being new to the whole game wanted to know how he could write for an audience that didn't yet exist.
The answer to that is simple.
Why are you blogging?
In this case the answer to that question is to promote a business.
You are the expert in your field and therefore should have lots to blog about.
For argument's sake, let's say you are a personal trainer and have started a blog to tempt people to your website.
Now think about your ideal customers – why would they come to you?
Advice on fitness
To loose weight
To gain flexibility
To improve their lifestyle…
Now all you have to do is write articles that encompass those things.
How do you know people will come?
You are offering the help and advice your potential clients are searching the internet for, therefore there's a good chance your articles will come up in their search results. If you offer great information they'll take a look at your website to learn more about what you can do for them.
See how it works?
Of course, you'll also need to write with search engine optimisation in mind (using keywords), but remember to always write for your reader. By all means use keywords in your titles, sub headings and content, but your writing must be natural if you want Google to love it.
That's about it.
If you've just started a blog to run along side your business, think about how you can add value to your readers and then create posts that solve the problems they are facing and will be searching Google for.
Just remember you're not going to amass a huge following over night. Blogging takes time to gain momentum, but stick with it and you'll never look back.
Author – Sally Ormond, Briar Copywriting Ltd.