Over the past 18 months or so, I've noticed that more and more of my clients are first time copywriter users.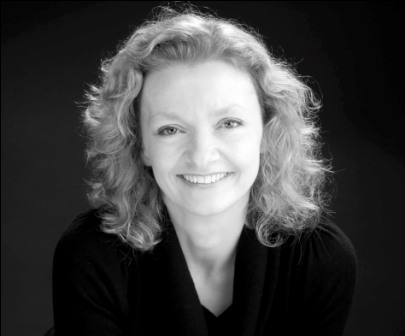 As such, I have been explaining how the whole process works several times over, hence this post.
If you're considering working with a copywriter, but aren't too sure about what that entails, what follows is a brief outline of the process (at least the way I work) so you know what to expect.
Before I get started I just want to stress a couple of things:
It is a collaborative process, so you will have to be involved
You will have to provide information and direction to your copywriter
It doesn't matter how highly recommended your writer is, he or she isn't a magician or a mind reader, so you're going to be the primary information source about your business, market and customers they'll need to tap into.
Briefing your writer
The first step (once you've chosen your writer) is to brief your copywriter.
Just saying 'we're a financial services firm that deals with professional people' isn't going to cut it. You must to tell your writer everything:
What your business does
Who is does it for
What's unique about it
How your products/services work
What the main benefits are that you offer
The background of your business
Why people want your product or service
What the factors are that stop them from buying from you
What is your offer?
What do you want your website visitors to do?
Who your customers are and what they need
Once you've gone through all of that, you must also think about the style of the writing – do you want it conversational, professional, something that makes you sound approachable? A great idea is to provide links to examples of the tone that you want to achieve.
Oh, and before you start rambling in your industry jargon, don't. You're copywriter will not write in jargon. Instead they will adopt a plain English approach because that works.
This process may take a while and may involve several conversations, but bear with your writer because it's in your best interests that they get all the information they need and have a firm understanding of your business. Trust me, there's nothing more frustrating for a copywriter than to get as far as the first draft only to be told they've missed out information that they were never party to in the first place.
Also, if there is a style that you really hate, provide examples so your writer knows not to go down that particular avenue.
Research
You're probably thinking that they'll now go away and write something for you within a day or two.
Wrong.
It's at this point they go away and do some research into your industry and your business. Plus, there's a lot of thinking that has to go on – creating eye-catching, powerful copy doesn't happen overnight.
Only when they have everything they need will they begin to plan and structure the first draft.
First draft review
OK, let's get one thing straight right now, this is the first draft – it's called that because it's not the final draft.
You wouldn't expect your web designer or graphic designer to hit the nail on the head straightaway, so give your copywriter the same chances.
Writing is very subjective and, because the copy is being written for your customers, it may take you a while to 'get it'. The copy is not about you, it's about what you can do for your customers; that's something a lot of clients have a hard time dealing with.
I've lost count of the number of clients who say 'oh no, our website is there just for information, we don't want to sell through it' when they read the first draft, worried that it's not talking about them enough. Firstly, a website is there to sell (otherwise what's the point in having it) and secondly, the writer you are using has years of experience so trust them – they know what they are doing.
Once you get the first draft, read it through several times to get a feel for it. Resist the urge to attack it with red pen if you find a typo or two (these will be gone by the final version). Remember, this is a first draft; it's used to test the water.
Frequently, I'll be asked for an informal, conversational tone, but when the client sees it they decide it's too informal. You see, everyone has different ideas about what a style should mean and it's only when it can be seen for the first time that decisions can be made as to whether it's the right approach or not.
Ideally, when reviewing the copy, go through and highlight the areas you like as well as those you don't to give your writer a clear idea of how you want to proceed. Also, this is the time to check facts and content to make sure everything is covered from the brief.
Provided you've given constructive feedback that is clear, your writer will have enough to work on to produce the second draft.
Second draft
Having taken on board all your feedback, your copywriter will now go away and produce a second draft.
This will incorporate your comments about the tone, content and layout, shaping the copy into something that you will want to use on your website (brochure, case study etc.) and be proud of. It's also the time for thorough proofreading to banish any typos or grammatical errors.
Once ready, this new version will be sent back to you for your review. Assuming every thing's now exactly as you want it, congratulations you've got great copy. But if there are still a few changes to make, these can be easily sorted and a third draft sent to you for your sign off.
As you can see, the whole process is very collaborative, which means you must talk to your writer.
The chances of hitting the right tone and content straight away are slim, so you shouldn't be surprised if it's not quite right. If the first draft is not working for you, pick up the phone (or send an email) to talk about it. They can't work with you if you don't talk to them.
Author: Sally Ormond