It's 2014 – what are you going to do this year?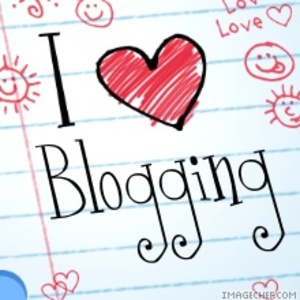 How about starting that blog you've been talking about for the past 18 months, but never quite got round to.
Whoa – I may not be able to hear you, but I know you've just started listing all the excuses you can think of to illustrate that now's not the right time to start.
Poppycock.
Excuses are for losers. If you want to succeed, get off your butt and do something.
Here are the 7 top excuses for not starting a blog and the reasons why they are just a figment of your imagination.
1. People won't like what I have to say
Really? Have you asked them?
Of course you haven't. And who's to say they won't like your stuff?
Sure, you're never going to appeal to everyone – no one can do that (not even J K Rowling), but that's no reason not to blog.
Blogs are very personal, some people will like your style, and others will hate it. If they hate it they won't come back so there's no need to worry about them, if they love it they'll be hanging on your every word, which is pretty cool.
You'll get some amazing comments and you'll get some rants from small minded people who get their kicks out of trolling blogs, who, quite frankly, aren't worth worrying about.
The main thing is that there will be people who like what you say, so that's that excuse blown out of the water.
2. I don't have anything new to say
There aren't that many subjects out there where there is anything new to say, especially if you're giving tips.
Take the subject of blogging for example, there are zillions of posts out there telling you why you should blog, how to blog and the benefits of blogging, but that didn't stop those authors getting their message out.
What makes each and every post worthwhile is that they are all told from someone else's point of view. No one else writes like you, so whatever you write about will be original because it's your take on the subject.
Boom, there goes number two.
3. Overcrowded
So what if your particular niche already has hundreds of bloggers writing about it. That doesn't signal that it's overcrowded, it means it's a topic that has a huge audience and they're all waiting to hear what you have to say.
Take that number three.
4. No time
Oh right, and the rest of us bloggers have loads of time?
Nope. None of us have the luxury of just writing blogs – we're all working or running businesses too.
Take me for example, I run a successful copywriting agency from my home office. I also have two sons I end up running here there and everywhere, 2 dogs that need walking, a pile of washing and ironing that has to be kept up with and a family to feed.
No time? I don't think so.
5. Where do I start?
How about at the beginning?
Set up your blog and get the first post written. Decide on how often you'll post and stick to it. You'll find your blog evolves over time as you grow as a writer, so there's no point getting hung up on how to start – just do it.
6. Not the right time
When is?
If you are listing the reasons why you can't start blogging right now, what happens when those excuses are no longer relevant? Do you think of some more?
There never is a right time, so stop procrastinating and get on with it.
7. I might fail
Define fail.
You can't, can you?
Blogging is a great way to stir up your creativity, drive traffic to your website, boost your online reputation and get stuff off your chest.
It can be very therapeutic and you've got absolutely nothing to lose.
The best advice I can give is stop with the excuses and just start writing.  You will get so much out of the blogging experience – your knowledge will grow, your reputation will grow and your business will grow.
Just go and do it!
Author: Sally Ormond