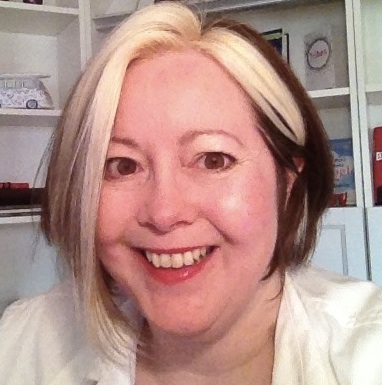 About the author: Gemma Thompson is the author of the best-selling "The British Book of Social Media Marketing". She is full time social media consultant and loves helping businesses grow. When she's not working,   she can be found watching Dr Who with her teenage daughter, or indulging in a spot of inept D.I.Y (but no, she still hasn't managed to make her house bigger on the inside than on the outside).
No, we're not talking about those wonderful little +1 buttons that Google has splashed all over the internet. As great as they undoubtedly are, let's talk about a far bigger 'PLUS'.
'PLUS' is an acronym for 'People like us'. Although this can be read in two different ways, and these days the emphasis always seems to be on getting our customers to 'like' us, it always used to be used in marketing to describe our customers as being like ourselves, meaning the emphasis was on the 'us'.
Now, I'm a social media girl so I love it when my clients' customers 'like' their business pages! But getting people to like you becomes a whole lot easier if you empathise with them, so today let's go back to the old-fashioned ways and talk about that. After all, social media is just a new way to do the same old thing, and that is to get to know each other!
Although almost everybody in the world has the same basic hopes and dreams (to love and be loved, to live a better lifestyle than our parents and to make sure our kids have it even better than us), our craving for kinship is something ingrained within us and geographical ties are often more important than experiences or point of view.
When I was younger I spent a lot of time travelling and it never ceased to amaze me just how hard we try to find things in common with people we meet on the other side of the world and how those kinship ties can be stronger or weaker depending on such things as where we grew up.
Even when we knew none of the same people the fact that someone else was from our home town, county or region was enough to produce excited squeaks of recognition.
All nations have social codes, characteristics and habits that are deeply ingrained in us and damnably difficult for us to break. The Italians are known as passionate, Germans are organised and the French are nonchalant. When it comes to marketing our businesses these can have a huge impact; it's important that our brand and communications are not only honest representations of us and our businesses, but also that they do not offend cultural sensibilities.
For us Brits humour is one of our biggest personality traits and we are rightly proud of it. We also talk about the weather… a lot!
Of course there is a lot more to us than that and there are plenty of personality variations too, but the more we get to know our customers and talk to them about our similarities, and the more comfortable they will feel talking to (and therefore buying from) people like us.
What do you think?
Do you want more people like you buying from you? I'm always interested in hearing your views, experiences and questions so please comment or get in touch.