You're probably expecting me to now tell you there is one perfect method you can use that will guarantee excellent copy every time.
You're going to be disappointed.
The truth is there is no single way to plan.
Inverted triangle
This method is great for news articles and press releases.
It ensures the most important information is at the top (beginning of the article) and the least important at the bottom. That way, the reader gets the vital stuff straight away, so should they wander off, they've learnt what they needed to know.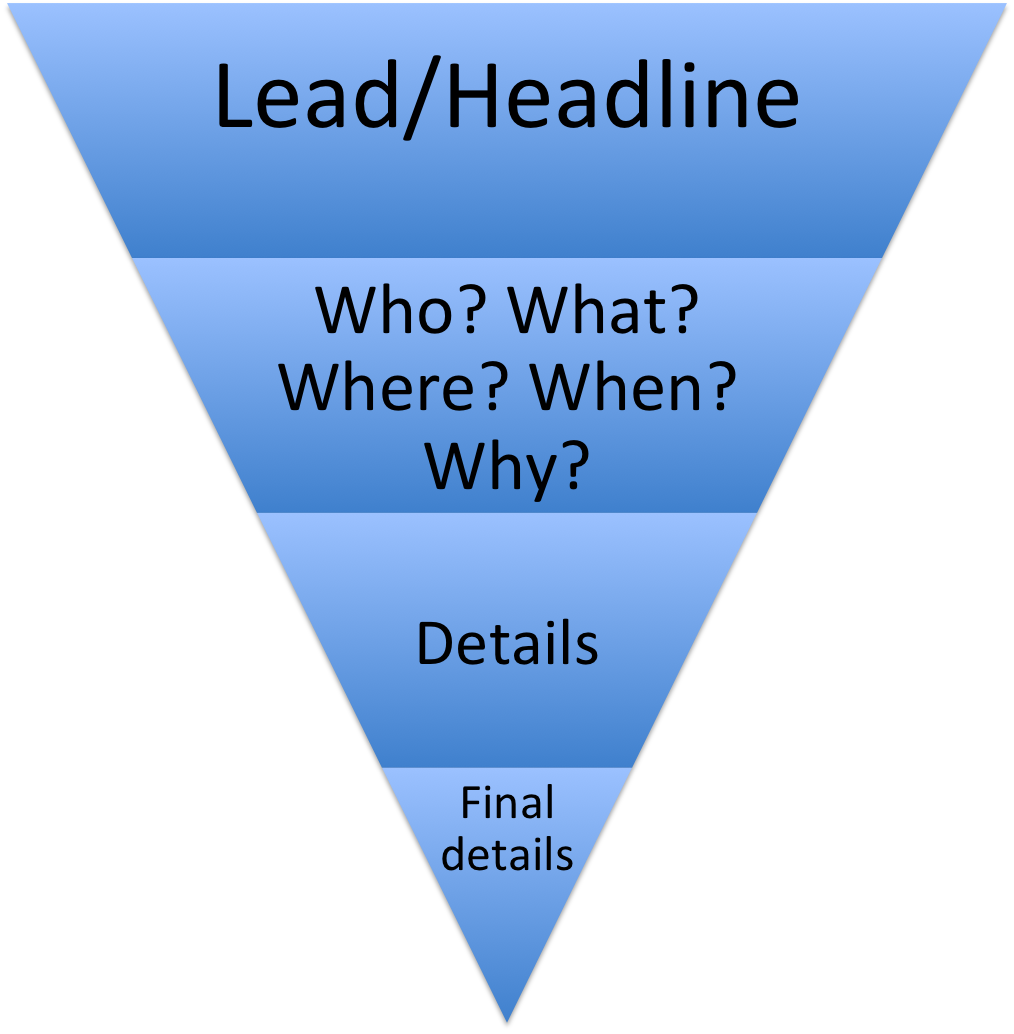 Spider diagram
Starting with a central idea, you can use these diagrams to help structure an argument or piece of content.
They are very structured and give a visual representation of how your writing will take shape. By giving it focus in this way, you can organise your information to group like subjects together. Ideal when planning a brochure, web copy or case study.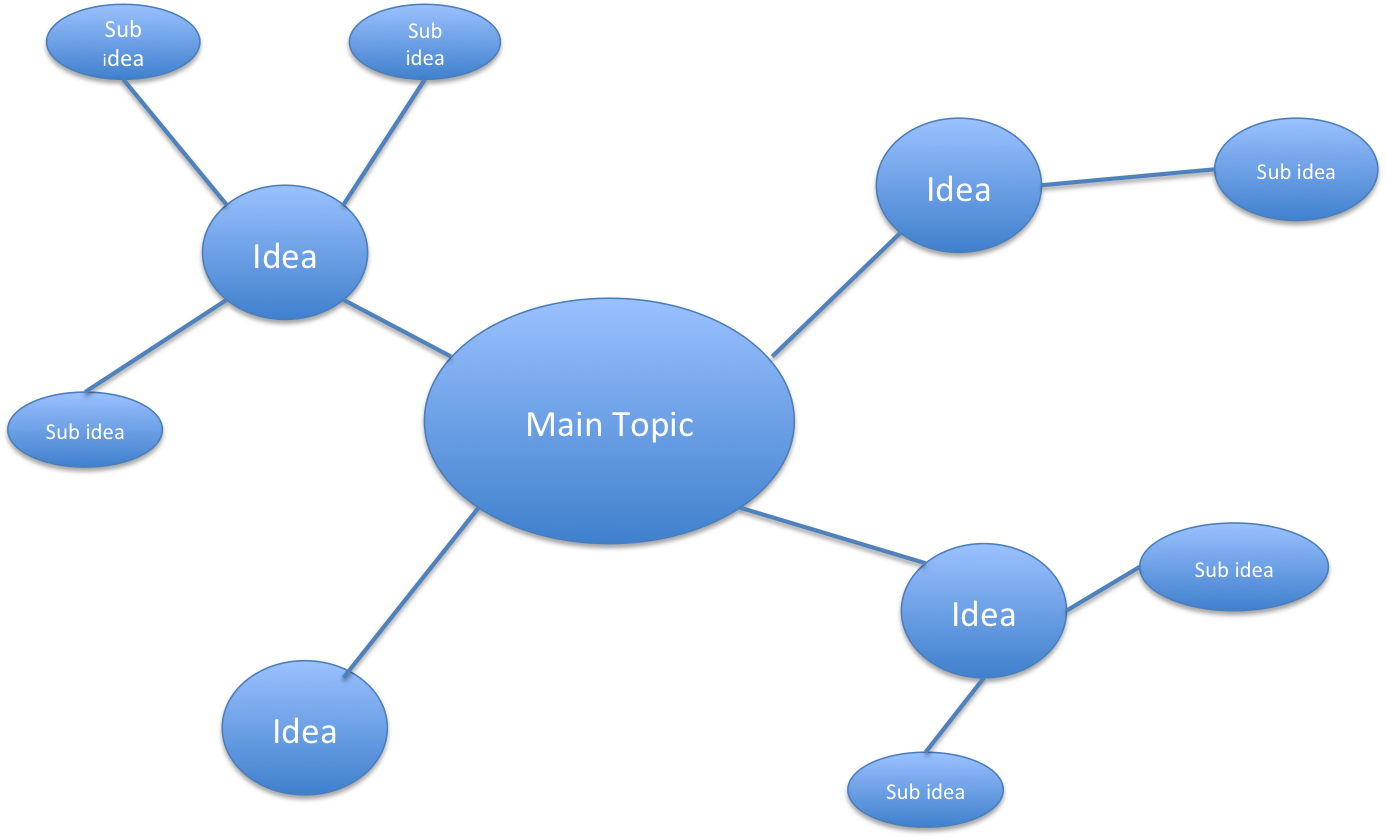 Mind mapping
A mind map is a creative and logical way of planning out your ideas.
Starting with a central topic, mind maps grow organically, helping you plan your ideas to create coherent themes. From these themes, information of lesser importance is presented as 'twigs' on each relevant theme 'branch'.
Unlike the spider diagram, mind maps tend to be colourful and a mixture of text, images and symbols and can be less 'organised'.
(Image courtesy of

Nicoguaro

)
These are just 3 examples of different planning techniques that you can use. Finding the one that suits you and the project you're working on comes down top personal preference.
One thing is for use though, whatever you're working on, it's essential you plan it out before your start writing if you want a coherent and well-structured result.
Over to you
Do you use one or more of these methods, or have you devised one of your own?
Does your planning method depend on the nature of the project you're working on?
Leave a comment below.