It's an age-old problem every blogger faces – how can you be sure you're writing the right kind of posts that your readers want to read?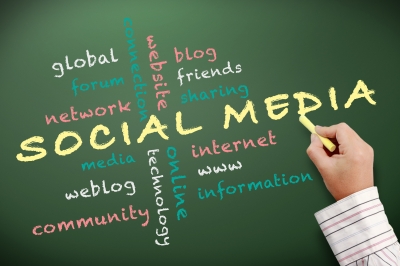 You could blindly write about anything that came into your head, but how can you be sure that's what your readers want to learn about?
Or you could blog smarter.
How about using your social connections to discover the topics that will perform well and be a hit with your readers?
After all, what's big in your social sphere will be big on your blog, right?
1. Title
You already know that the headline of your blog post has a huge effect on its popularity.
If it's eye-catching, people are more likely to read it.
The best headlines (and the most successful ones) are those that show an obvious value to the reader. So, all you have to do is take a look at the leading brands and thought leaders in your industry and find out which of their articles are performing best.
Track them down on Twitter and Facebook and look at the blogs that are getting the most hits. What are they talking about? What issues are they addressing? Then use that knowledge to create your own post.
2. What do you want?
One of the best ways to generate a fresh list of blog topics is to ask your readers.
Don't just write 'what do you want to read about?' Instead, think about a particular area and ask what issues they face, what do they need to make their lives easier etc.
Then, once you have received feedback from them, you'll have a ready-made list of topics to write about. What's more, because the list came from your readers, you have an eager audience ready and waiting to read your words of wisdom.
3. Facebook Insights
If you use Facebook Insights you'll get a birds-eye view of the most popular posts you've written in terms of their overall reach, engagement and how many people are talking about them.
This type of information is priceless as it means you can identify the main topics your audience are interest in to boost your post's reach.
4. Tweet
You can also identify your most popular posts using a tool called Social Sprout. This shows you which tweets had the biggest impact so again, you can make sure you provide more of that type of information for your followers.
As you can see using your social connections as guidance you can take the guesswork out of your blogging. Now you can be sure that what you're 'putting out' there is what your readers want.
Author: Sally Ormond, Copywriter and MD at Briar Copywriting Ltd. Follow her on Twitter and Google+